A 17-day adventure in Kenya and Egypt with a Nile Cruise
This African Safaris begins in Cairo, then sails between Luxor and Aswan and continues through the Heart of Africa. This is truly an experience for those who have been dreaming to see and enjoy the ultimate African Safari at an affordable price. This combination of cosmopolitan Cairo, a Nile Cruise and the Safari Adventure is a diverse itinerary offering an array of Egypt's & Kenya's finest travel experiences.
From the luxurious New Stanley in Nairobi (for deluxe category), travel on safari to the Aberdare Mountains and spend an evening of all night game viewing at the world famous tree hotel – The Ark. Thereafter, experience luxury tented accommodations at Sweetwaters Tented Camp on the privately owned Ol Pejeta Ranch. These luxury tents with ensuite facilities have showers with plenty of hot water and modern flush toilets. Explore the flamingo-lined shores of Lake Nakuru from the unique Lion Hill Lodge. Finally, safari to the grand spectacle of East Africa — the Masai Mara Game Reserve. The Sarova Mara Tented Camp is our base camp to venture out onto the rolling Savannah plains teeming with large populations of Africa's finest game. Join us on and experience Cairo & Kenya the way it was meant to be seen — in the most affordable manner. Remember because there is limited space on the safari vehicle, ONE medium sized bag (soft luggage preferred) is allowed on the safari vehicle per person, plus your carry on.
Tour
DAY 1: Saturday – Weekly – CAIRO – Year Round
Arrive at Cairo Airport. Our ground staff will meet you at the airport. VIP Meet & Greet Upon arrival at Cairo Airport. Visa issued locally in Cairo (for a limited number of nationalities) no photos required. Our representative will greet you at the airport and whisk you to your hotel. Visa will be issued upon arrival at Cairo Airport for a limited number of citizens such as  American, Australian, NZ, EU, Canadian, EU Singaporean and Japanese citizens. You are responsible for having your passport in order valid for at least 6 months beyond the date of your arrival in Cairo. Our local rep. will meet you with a sign that carries your name, and will be waiting for you with the prepaid visa stamps to proceed to the passports control to stamp your passports, then you claim your luggage. After you clear the passport and customs formalities and exit the terminal, our local representative will escort you by private vehicle to the hotel. Welcome fruit basket & Egyptian pastry awaits you in your room with our compliments.
Hotel: Sheraton, Semiramis Inter.Continental, Conrad, Sheraton, Hilton or similar.
DAY 2: CAIRO – Sailing on the Nile – Sunday (BLD)
Today we see Cairo's major sights: the Egyptian Museum, including the Mummies Room. We'll continue on the the Royal Manial Palace of former Crown Prince Mohamed Ali , on to the Coptic Museum, and the Church of Abu Sergha, and the Beni Ezra Synagogue. We'll see where, according to the legend, Moses was found along the banks of the Nile. We'll take our lunch at a local restaurant.
Enjoy a 30 minute felucca sailing on the Nile to see Cairo from a different angle before we head back to Khan El Khalili Bazaar district for a walking tour of the 12th-Century old quarter. Dinner is included at La Bodgea restaurant in Zamalek.
DAY 3 – Cairo Fayoum – Monday (BLD)
On Desert Safari for the Day – Fayoum Oases – And you thought the Pyramids were old.
The wilds of the desert begin right on the outskirts of Cairo, and continue for hundreds of miles to the east and west, through sands, rock, mountains, oases, and a surprising variety of scenery and inhabitants.
Join us for a day ranging across the desert like modern nomads. In place of camels, we'll travel in comfortable, reliable four-by-four Toyota Land Cruisers. Your guide and drivers will meet you at your hotel, and soon you'll leave bustling Cairo behind as you undertake the drive toward the Oasis of El Fayoum, 150 kilometers to the southwest. Hard as it is to believe, a great inland sea once covered these sands. It was a holy reserve of sacred crocodiles, symbolized by the god Sobek.
We'll visit the temple of Kom Oshim, drive over ancient lake beds, and alongside the waters of today's Fayoum Lake to reach the fishermen's village of Chak Chouk. There we'll stop for a lunch of fish caught fresh that morning. There will be time to wander the village lanes and discreetly watch the everyday activities of baking flatbread, irrigating crops from the lake's waters, and bringing in the catch. We'll also include the craft and pottery museum where the best works of local artisans are on display.
Then it's into our four-by-fours again, for an off-road adventure! We'll head alongside and across desert washes, between dunes, and over ancient lake beds for 35 kilometers to the Valley of the Whales (In Arabic: Wadi-El-Hitan). Incredibly, these great mammals once thrived – almost forty million years ago – in waters surrounded by sands. We'll stop and gaze in amazement at their fossilized remains alongside smaller sea creatures that remain in stone. This valley was discovered in 1936 , by the German geologist George Schweinfurth in the northwestern corner of Wadi El-Rayan.

Wadi Al-Hitan (Whale Valley) (UNESCO/NHK). Video by unesco.
The valley, by providing evidence of one of the major changes in this mammal's evolution, has been declared by the UNESCO to be a World Heritage Site. It is believed that these land based whales once had feet that may have helped them somewhat while ashore. A team from the University of Michigan discovered in the late 80's that these Zeuglodon whales did have rudimentary feet. This was a startling discovery suggesting that whales of Wadi -El-Hitan had recently started living in water as well. These whales were not related to any of the whales we have today with a rather a more slender body and may grow up to 75 feet long. Several skeletons of whales are exposed in the sand. George Schweinfurth named this extinct specie the Zeuglodon Isis Whales.
In the evening, you'll return to your hotel in Cairo. Land transportation in air-conditioned four-wheel-drive Toyota Land Cruiser with the services of driver and English-speaking driver. Lunch is included enroute. Dinner is included at the hotel.
DAY 4: Cairo – Aswan – Abu Simbel – Tuesday (BLD)
?Private Guided Tour – ABU SIMBEL – Ramses the Great – Master Builder of all Times
Today we take a short flight to Abu Simbel, where your private chauffeur and private air-conditioned vehicle will be waiting for you. Of course you will also have a private guide for your tour in Abu Simbel.
In the larger temple, colossal figures of Ramses are seated with the gods and attended by his queen and daughters. The smaller temple is dedicated to Queen Nefertari, who appears as Hathor, the goddess of love, joy and fertility, symbolized by the benevolent cow. We explore these fine temple by ourselves in the quiet of the morning, admiring their ancient aura and artistry, after which we will retire to a comfortable hotel for refreshments and lunch. (Depending on flight confirmation lunch will be served either in Abu Simbel or in Aswan. Fly back to Aswan and your hotel: The Movenpick Aswan or the Old Cataract (when it reopens). Dinner is included at a charming local restaurant. Followed by the Sound and Light show at Philae Temple.
Jacquie Kennedy and Abu Simbel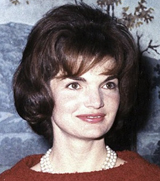 All Americans alive during the 1960s remember President John F. Kennedy and First Lady Jacqueline Bouvier Kennedy. Most Americans from that time also remember Abu Simbel, the dramatic, ancient Pharaonic temple threatened by the rising waters blocked by the new Aswan High Dam. It's worth remembering that it was Jacquie Kennedy who provided crucial support for the mammoth rescue project. Without her help, Abu Simbel might have been lost. Times change, leaders come and go, but some acts of support and generosity are remembered through the decades.  First Lady Jacqueline Kennedy loved Egypt, and Egypt still loves her.
DAY 5: Wednesday – Board Your Nile Cruise – ASWAN, Camel Caravan! (BLD)
Breakfast is included at your hotel. You will board the cruise either from Aswan or Luxor. Transfer to your Nile cruiser to drop off luggage, and off we go to tour the mighty Aswan dams  followed by a trip by motor launch to the Island temple of Philae, dedicated to the Ancient Goddess ISIS.
The Mystery of Isis
Two millennia ago the Mediterranean world was enthralled by the mystery of Isis: "I, Isis, am all that has been, that is or shall be; no mortal man hath ever seen me unveiled." Called Aset by the ancient Egyptians, the goddess was a Madonna in the Mediterranean tradition that stretches far, far back to the primitive Mother Goddess from Anatolia, home to some of the oldest human communities on earth. Isis was the powerful and quick-witted protector of her son Horus, the Sun God. Ancient peoples throughout the Mediterranean regarded Isis and Horus as the perfect Madonna and Child. Another legend says she was also the mother of the fertility god Min who, judging from the depiction of him on temple walls, needed no help from Viagra!
Because of her wisdom and skill at protection, she was admired as a good magician capable of healing the sick and protecting the dead in their journey to the Underworld.
Isis is portrayed regally, as a queen seated on a throne (which may be the meaning of her name), often holding her son Horus as a baby. Other images show her with broad, magnificent gilded wings able to protect the world.
Isis, the great Mother Goddess. Come explore her mystery in timeless Egypt when you Travel in Style!
Return to the cruise in time for a delicious lunch. Complimentary welcome fruit basket awaits you in your cabin. In the afternoon we enjoy a leisurely sail by graceful felucca on the Nile. Only for guests who are interested: a short camel caravan to visit a local Nubian Village. Back in Aswan in time for your afternoon tea on board the cruise. In the evening your guide will call on you for a horse-drawn carriage ride throughout Aswan and the water front.
Sample deluxe Nile cruises or similar: M/S Monaco, M/S Royal Lotus, M/S Mojito, Mövenpick M/S Radamis II according to availability.
DAY 6: ASWAN – KOM OMBO – On Board Your Nile Cruise – Thursday (BLD)
Sail downstream to Kom Ombo to visit its twin temples of Haroeris, the sun god, and Sobek, the crocodile god.
DAY 7: – EDFU – ESNA Locks – Friday (BLD)
We moor in Edfu, climb aboard horse-drawn carriages, and clip-clop through the town to the Temple of Horus, Egypt's best-preserved temple. Re-embarking, we cruise to Esna Locks (expect delays going through the locks). Evening finds us in Luxor. Our rate includes the Sound and Light show at Karnak Temple, please bring a jacket with you, it may get chilly.
DAY 8: – LUXOR – Cairo – Saturday (BLD)
After breakfast we check-out and proceed to explore the city that was the Pharaoh's capital for 20 centuries.
Today's tour includes: Visit to the Valley of the Kings including Tut-Ank-Amon's tomb, temple of Queen Hatshepsut at Deir el Bahari, and Colossi of Memnon. We will stop at Al-moudira (or similar) for lunch and in the afternoon we visit the great Temple of Luxor, and the gigantic Great Temple of Amon at Karnak, the village of Gourna as well as Deir El Medinah to get a totally different perspective on ancient Egyptian life, at the ancient workers' settlement of Deir el-Medinah. While most of the imposing stone monuments and sites of Egypt honor the lives and after-lives of royalty, Deir el-Medinah gives us unique and surprising insights into the ordinary citizens who constructed and decorated the tombs. Here we'll see the excavated homes shared by laborers with their domestic animals. These quarters were surprisingly large, with three good-sized rooms, courtyard, kitchen, and even storage cellars. While ancient Egypt might not have been a workers' paradise, we'll see that artisans and builders were highly regarded in their community. We are proud to be the only operator to offer regular visits to this singular ancient settlement in its tour and cruise programs.
Off to Luxor Airport and fly back to Cairo (air fare is of course included). At Cairo Airport our local rep. will be waiting with a sign in your name and will escort you to your hotel. Dinner is included at the hotel in Cairo.
DAY 9: GIZA Memphis, Sakkara, Dahshour – Evening departure to Nairobi – Sunday (BLD)
American breakfast at the hotel. In the morning, we visit the majestic pyramids of Giza and the timeless Sphinx. You need to be in the best of health if you wish to wander into the heart of the Great Pyramid, a complimentary ticket on the house to enter the King's Chamber in the heart of the Great Pyramid (sometimes it 's closed for repairs, lighting or ventilation systems, in which case you will enter the Kephren Pyramid). After lunch we tour the Dahshour Pyramids field before heading back to the hotel for dinner. Evening transfer to the airport to board Egyptair flight for Nairobi.
DAY 10: ARRIVE NAIROBI – Monday
Morning arrival in Nairobi. Our tour manager will meet and transfer us to the elegant Fairmont Norfolk Hotel, or similar. The remainder of the day is at leisure for shopping, relaxation or optional city tours. This evening  is the safari briefing.
DAY 11: ABERDARE NATIONAL PARK – Tuesday
Safari life begins as we head towards the highlands. After lunch at the Aberdare Country Club, we'll head deep into the Aberdare Mountains to The Ark which is situated in a fairyland forest. Stay up all night if you wish game viewing from the observation decks or underground bunker. Situated beside a floodlit water hole and natural salt lick, a constant parade of wildlife will visit throughout the night. There is absolutely no limit to the number of animals we'll see. Birds and bushbuck are joined by elephant, buffalo, rhino, hyena, forest hog or leopard. The Serena Mountain Lodge. (BLD)

Serena Mountain Lodge. Video by Serena Hotels.
DAY 12: OL PEJETA RANCH – Wednesday
After breakfast we're off to the Ol Pejeta Ranch – an 110,000 acre private ranch which encompasses a rich terrain of plains, low hills and forest. Each of our luxury tents has a private verandah and overlooks a floodlit water hole. Many different species can be seen here, including the reticulated giraffe, buffalo, elephant, zebra, leopard, and oryx. Schedule optional visits to the chimpanzee sanctuary, camel rides or nature walks. This evening holds a special treat — a night game drive to search for the elusive leopard and other night animals. Sweet Waters Tented Camp (BLD)
DAY 13: LAKE NAKURU PARK – Thursday
Today, we travel through serene farmlands to Thompson's Falls and then on to Lake Nakuru. This is one of the world's most important bird sanctuaries. Lake Nakuru is a shallow alkaline lake and boasts enormous flocks of pastel flamingos, as well as other bird species. Lake Nakuru National Park is a lush green park and home to many species including reedbuck, bushbuck, wart hog, leopard, and the rare Rothschild giraffe. It has also been designated a rhino sanctuary. Lion Hill Lodge (BLD)
DAY 14:  MASAI MARA GAME RESERVE  – Friday
After breakfast we drive to the Masai Mara Game Reserve, Kenya's most spectacular wildlife sanctuary. This is big game country and our home for the next two nights. The Masai Mara has been long-famed as one of Africa's greatest concentrations of game. Staggering numbers of plains game are found here, which in turn support a tremendous predator population. During our afternoon game run, we have opportunities to see herds of impala, giraffe, elephant, topi, buffalo, wart hog, as well as lion, cheetah, and leopard. Mara Sarova Tented Camp (B,L,D)
DAY 15: MASAI MARA GAME RESERVE – Saturday
Our schedule today includes pre-breakfast and late afternoon game drives. We shall travel across the rolling Savannah's to rendezvous with the Mara residents: herds of buffalo, wildebeest, hartebeest, impala, and gazelle. Near the riverain woodland, large numbers of giraffe and elephants are to be seen. Hippo and crocodile can be found in the rivers. Boasting Kenya's largest predator population, this reserve is renown for lion prides up to 20 strong. Mara Sarova Tented Camp (BLD)
DAY 16: NAIROBI – Sunday
After breakfast, we shall return via the Great Rift Valley to Nairobi (or extend into Tanzania) and transfer to our welcoming hotel. The balance of the afternoon is free to pursue our own interests, to the elegant Fairmont Norfolk Hotel (B)
DAY 17: Departure from Nairobi – Monday
It's Kwaheri from Africa (a Swahili good-bye) as we transfer to the airport. Bon Voyage!
Rates per person in USD $
First Class Hotels and Nile Cruise
Sharing in double occupancy
$ 5658.
In Single occupancy
$ 7480.
With economy class Flight on Egyptair: Cairo/Nairobi
Rates per person in USD $
Deluxe Hotels and Nile Cruise
Sharing in double occupancy
$ 6280.
In Single occupancy
$ 8359.
With business class Flight on Egyptair: Cairo /Nairobi
Our rate includes the air fare on Egyptair Cairo/Nairobi/Cairo
Weekly departures, year round (Dec 20-Jan 3, supplement: 15 %)
Your tour includes:
VIP Meet & Greet Upon arrival at Cairo Airport. Visa issued locally in Cairo (for a limited number of nationalities) no photos required. Our representative greets you at the airport and whisks you to your hotel. Visa will be issued upon arrival at Cairo Airport for a limited number of citizens such as American, Australian, NZ, EU, Canadian, EU Singaporean and Japanese citizens. You are responsible for having your passport in order valid for at least 6 months beyond the date of your arrival in Cairo. Our local rep. will meet you with a sign that carries your name, and will be waiting for you with the prepaid visa stamps to proceed to the passports control to stamp your passports, then you claim your luggage. After you clear the passport and customs formalities and exiting the terminal, our local representative will escort you (private vehicle) to the hotel. Welcome fruit basket & Egyptian pastry awaits you in your room with our compliments.
Air fare: CAIRO/ NAIROBI, including tax.
Deluxe or First Class: accommodations as shown in itinerary.
Five days deluxe or first class Nile Cruise, with all meals and shore excursions. While on board the Nile cruise: All your meals include bottled water with each and every meal. Tea/ Coffee with each and every meal. One large bottled water per passenger delivered to your cabin daily while you are on board. One Egyptian Galabya (100% Egyptian Cotton) for each of our guests. Welcome fruit basket awaits you in your cabin upon arrival.
All hotel taxes and service charges
Meals as indicated (B=breakfast, L=lunch, D=dinner)
Welcome safari briefing
The services of a professional safari guide
Safari transportation with guaranteed window seating
All hotel/airport transfers
Sightseeing, game viewing, park and entry fees
Baggage handling
Comprehensive assortment of pre-trip planning materials and amenities. Including a complimentary "Lonely Planet Guide book.
What's not included:
Air fare from / to your home country.
Any airport taxes (In Kenya /Nairobi payable upon leaving Kenya/ Nairobi Airport, please have exact change in US $ or Kenyan Shillings).
Visa fees For KENYA.
Travel insurance.
Excess baggage charges, shipping charges, items of a personal nature such as gratuities to drivers/guides, beverages, telephone, telex or fax charges, laundry and services or meals not indicated in the itineraries.