Here's the best of Egypt, Palestine and Israel
in this 14 days private tour
(except while on board the Nile cruise where you
are part of a 10-15 English speaking group)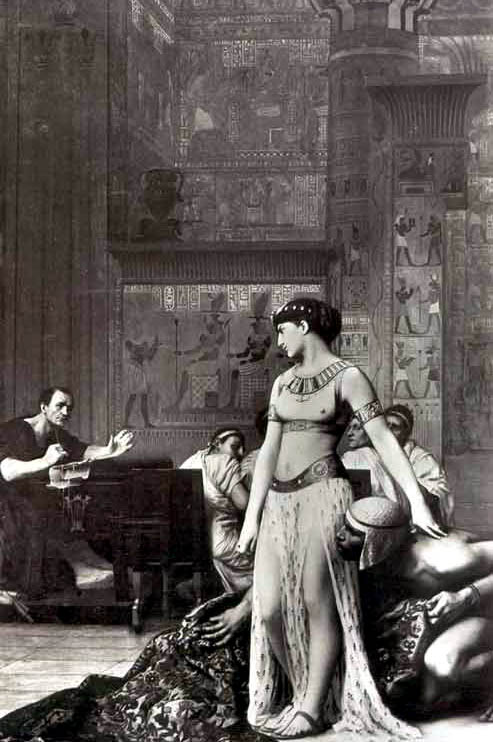 Join us for a journey to these ancient lands, and an unsurpassed array of sights, sounds and memories, from the ever mysterious Sphinx, to a Nile cruise, to a walk along the ancient byways of Jerusalem and much more, all arranged in every detail. Weekly, year round – SUGGESTED ITINERARY
Tour
Day 1 – CAIRO – Tuesday – Weekly – Year Round
We'll arrive in Cairo. In Cairo:VIP Meet & Greet Service at Cairo Airport
Our local representative greets you at the airport and whisks you to your hotel. VIP Meet & Greet Service at Cairo Airport.
Visa fee is included and will be issued upon arrival at Cairo Airport for: Australian, NZ, American, EU, Canadian & Japanese citizens. You are responsible for having your passport in order valid at least for 6 month beyond the date of your arrival in Cairo.
Visa will be issued upon arrival. As you exit the gate, you will pass through a door or two, down some stairs, then walk for 2-5 minutes, until you pass the duty free shops, at the end of a wide corridor, you will see the security officers. There you will be met by a local representative, who will be holding a sign with your name.
Our local representative will then take your passport to obtain a stamp from the cashier / bank window and escort you to speak with the passport officer. He will escort you through another last check on your passport as you exit the passport control, into customs area, he will assist you in collecting your luggage and clearing customs. After exiting the terminal, our local representative will escort you (private vehicle) to the hotel.
Welcome fruit basket & Egyptian pastry awaits you in your room with our compliments. Sample Deluxe Hotels or similar: Cairo Marriott, Hilton, Cairo Conrad, InterContinental Hotels or similar
DAY 2- CAIRO (BLD) – Wednesday On your first full day in Egypt we show you the Pyramids of Giza, the Sphinx, and Cheops Royal Barge Museum housing the Royal Barge of the Mighty Pharaoh: Cheops. Lunch is included at the Mena House. Afternoon tour of Old Coptic Cairo, including the Coptic Museum, Al moalaka Church and Beni Ezra Synagogue. Private air-conditioned vehicle, private chauffeur and a private Egyptologist. Dinner is included at La Bodega restaurant in Zamalek.
DAY 3 – CAIRO (BLD) – Thursday Morning walking tour of Khan El Khalili old Bazaar district. On to Saladin's Citadel, the Alabaster Mosque, then a brief stop at El Rifai Mosque where the late Shah of Iran is buried, as well as King Farouk Egypt's last king, enjoy lunch at a local restaurant. Then on to The secret Tomb of Khedive Tawfik One of the gems of Cairo lay hidden for years behind locked gates in a nondescript neighborhood: the tomb and gardens of Khedive Tawfik. The Khedive was the viceroy who administered Egypt for the Turkish sultan. It was Tawfik's father, Khedive Ismail, who saw to the construction of the Suez Canal. In the process, he mortgaged the nation, and threw Egypt into turmoil. Tawfik was installed in his father's place. But with foreign bankers pressing on one side, and resentful nationalist officers on the other, he was ineffectual. British troops moved into the Suez Canal area to protect their investment—and didn't leave until 1952, when the monarchy was given the boot. Tawfik's mausoleum far outshines his rule. The original family burial area was enlarged in 1881 and decorated with a splendor not seen since the times of the Pharaohs. Columns with intricate Islamic-Mameluke decoration adorn the entrance, while parts of the gold-threaded woven cover of the holy Kabah of Mecca adorn the walls inside the doorways. The tomb of Bambah Qadin, in white marble, is impressive, but that of Tawfik himself is stunning: constructed of ebony, with inlays of ivory, mother-of-pearl, and precious woods. Elsewhere are the tombs of other family members, including that of Price Muhammad Ali, who married a French actress. Even the family library is here. With treasures like these, it's no wonder that the precincts were closed off from public view in uncertain times. Even today, Tawfik's Tomb and Gardens are off the beaten track for most visitors, but at Travel in Style, we're proud to include this little-known treasure house of Egyptian history and art on our regular tours. Dinner is included at Abu El Sid restaurant in Zamalek.
Day 4 – CAIRO – ( BLD) Friday Today we show you the Egyptian Museum, including the Mummy Room and the fabulous treasures Tutankhamon, the Citadel of Saladin, and the Mohammed Ali Mosque, made of alabaster. After lunch at Naguib Mahfouz restaurant or Citadel at Hadaik al-Azhar Park, enjoy a walking tour of Khan El Khalili Bazaar old district Tours are always with a private air-conditioned vehicle, private chauffeur and a private Egyptologist. Dinner is included at Zitouni restaurant at the Four Seasons Hotel.
DAY 5: CAIRO/ LUXOR/ Nile Cruise (BLD): Saturday
Early morning flight to Luxor (or Aswan depending on cruise confirmation & availability at the time of booking) and board our Nile cruise,in time for lunch, then to get ready for the afternoon visits to Luxor and Karnak Temples. In the evening your guide will cal on you with a private horse-drawn carriage to explore local markets and the water front.
Complimentary welcome fruit basket and Egyptian Pastries.
DAY 6: LUXOR (BLD) – Board Your Nile Cruise – Sunday
Crossing the Nile, we tour the magnificent tombs in the Valley of the Kings and the great funerary temples of Queen Hatshepsut. We'll have a brief stop at the Colossi of Memnon on the way back to Luxor. Afternoon sailing up river to go through Esna locks. Complimentary Galabya (Local dress) is delivered to your cabin this evening.
DAY 7: ESNA /EDFU (BLD) – Monday
Sail to Esna where we have a tour of Esna Temple still half buried in the middle of the village main square, the cruise sail and pass the Esna locks and continue further south to Edfu, climb aboard horse-drawn carriages, and clip-clop through town to the Temple of Horus, Egypt's best preserved temple. Re-embarking, dock at Kom Ombo for the night.
DAY 8: KOM OMBO- On Board Your Nile Cruise (BLD) – Tuesday
Visit the twin temple at Kom Ombo then re-embark and sail to Aswan. Afternoon leisure cruise on the Nile by felucca. If you wish try your hand at camel riding, with our compliments! We'll take a traditional caravan to enjoy tea with Nubian Villagers. We are proud to offer this opportunity for insight into local ways. Evening Sound and Light show at Philae Temple.
DAY 9: ASWAN / CAIRO (BL) – Wednesday
The mighty Aswan dams are our first goal this morning, followed by a trip by motor launch to the Island temple of Philae, dedicated to the Ancient Goddess ISIS:
The Mystery of Isis: Two millennia ago the Mediterranean world was enthralled by the mystery of Isis: "I, Isis, am all that has been, that is or shall be; no mortal man hath ever seen me unveiled."
Called Aset by the ancient Egyptians, the goddess was a Madonna in the Mediterranean tradition that stretches far, far back to the primitive Mother Goddess from Anatolia, home to some of the oldest human communities on earth. Isis was the powerful and quick-witted protector of her son Horus, the Sun God. Ancient peoples throughout the Mediterranean regarded Isis and Horus as the perfect Madonna and Child. Another legend says she was also the mother of the fertility god Min who, judging from the depiction of him on temple walls, needed no help from Viagra!
Because of her wisdom and skill at protection, she was admired as a good magician capable of healing the sick and protecting the dead in their journey to the Underworld. Isis is portrayed regally, as a queen seated on a throne (which may be the meaning of her name), often holding her son Horus as a baby. Other images show her with broad, magnificent gilded wings able to protect the world.
Isis, the great Mother Goddess. Come explore her mystery in timeless Egypt when you Travel in Style!
Back on land, we visit an ancient Pharaonic red granite quarry, then Nubian Museum before we take a short flight to Abu Simbel. There we'll marvel at the temples dedicated to Ramses the Great and Queen Neferatri, saved from rising waters of the Nile when the High Dam was built,in the larger temple, colossal figures of Ramses are seated with the gods and attended by his queen and daughters. The smaller temple is dedicated to Queen Nefertari, who appears as Hathor, the goddess of love, joy and fertility, symbolized by the benevolent cow. Lunch is included at one of Abu Simbel hotels, then fly back to Aswan and connect with our returning flight to Cairo and your hotel.
DAY 10 – CAIRO (B) – Thursday
We've set aside this day at the midpoint of our journey for you to program as you wish. And there are so many choices! Perhaps you'll visit: Muizz LedeenAllah newly opened district, the Khan El Khalili bazaar with its spice merchants and craftsmen. The Pyramids of Dahshour. The Beni Ezra Synagogue. Or enjoy a day of rest.
Complimentary Dinner is included at a local home:
Meet the locals, you may wish to bring token gifts to exchange with the host family (T-shirt, small souvenirs of your home town): This evening we'll venture where few ordinary visitors ever tread… right into the homes of some of the people of Cairo! You'll be invited to a family dinner, and while you enjoy wholesome home-cooked specialties, you'll learn about and appreciate the outlook, aspirations, and way of life of your hosts. Be assured, as curious as you may be about your new friends, they're sure to have questions about your own background. Once the ice is broken, you'll enjoy a lively evening, and find that you have more in common than you ever suspected. Of course, you may enjoy a quiet evening with your travel companions, by letting us know your preferences.
DAY 11- Tel Aviv- Jerusalem (BD)- Friday
Our representative escorts you to the airport for your flight to Tel Aviv to start our Jerusalem Mini Package. You will be met by our Israel – based representative who will be at hand to assist with your transportation to your hotel in Jerusalem. You'll have the rest of this day to discover Jerusalem on your own. The crowds along Ben Yehuda Street, the new city Hall, the walls of the Old City illuminated at dusk, the gleaning Dome of the Rock. Jerusalem surpasses every expectation! Welcome local dates & pastries at hotel room. Dinner is included at the hotel. Sample for Deluxe (modest): the American Colony Hotel or similar. First class: Notre Dam Hotel or similar. Tourist class: Novotel or similar.
Day 12 – OLD CITY OF JERUSALEM, BETHLEHEM – Saturday (BD)
Our visit to the Old City includes the reconstructed Jewish Quarter. Visit the newly excavated Cardo and continue to the Western Wall, the only remaining portion of the Second Temple. Nearby is the Dome of the Rock, one of the holiest places of Islam. We will follow in the footsteps of Jesus along the Via Dolorosa to the Church of the Holy Sepulcher and through the colorful bazaars. We'll depart Jerusalem in the afternoon to Bethlehem, birthplace of King David. Visit Rachel's Tomb and the Church of Nativity, before returning to Jerusalem. Dinner is included at the hotel.
Day 13 – NAZARETH, TIBERIAS – Sunday (BD)
Drive north from Jerusalem to Nazareth to see the Church of the Annunciation. Then continue to the Sea of Galilee and ride the waters to Tabgha. Traveling overland again, we'll stop at Cana, and stroll through lively waterside Tiberias. At Capernaum, on the Sea Of Galilee, to see the ruins of the Synagogue and Church of St. Peter. We'll return to Jerusalem via the baptismal site on the Jordan River. Dinner is included at the hotel.
Day 14- Departure – Monday (B)
Our representative escorts you to the airport. Bon Voyage!
Rates per person in USD $
Deluxe

First Class

Tourist Class
Modest Hotels

Triple

US$ 6745.

US$ 6070

US$ 5610

Double

US$ 6895.

US$ 6190

US$ 5750

Single

US$ 8895.

US$ 7590

US$ 6970
Your tour includes:
All airfares within Egypt in economy class, tax included
Air fare: Cairo / Tel Aviv, economy class with tax included.
All transfers within Egypt & Israel, always with a private air-conditioned vehicle, private chauffeur.
Hotel accommodations, including tax and service charges.
Nile cruise; the sequence of sights visited between Aswan and Luxor is subject to change according to vessel requirements, and the cruise may begin in either Aswan or Luxor.
Meals as indicated in the tour itinerary: B = continental breakfast; L = set-menu lunch; D = set-menu dinner.
Guided sightseeing by private air-conditioned motor coach or car as per itinerary, including all entrance fees.
Visa fee is included and will be issued upon arrival at Cairo Airport (no photos required) for: Australian, NZ, American, EU, Mexican, South African, South Korean, Canadian & Japanese citizens. You are responsible for having your passport in order valid at least for 6 month beyond the date of your arrival in Cairo.
VIP Meet and Greet Service upon arrival at Cairo International Airport.
Not Included:
Trip interruption and cancellation insurance
Additional personal expenses
Beverages, and meals not specifically mentioned in the itinerary.
Tips
Air fare from/to your home country