A 12-Day Private Tour
of Egypt, Palestine, Israel and Greece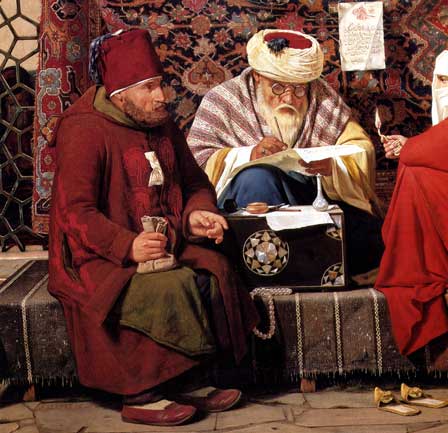 Come with us on a grand 12-day triangle tour of these three awe-inspiring lands of antiquity… all in 12 Days.
Tour
DAY 1 – CAIRO – Thursday Weekly – Year Round
VIP Meet & Greet Service at Cairo Airport
Our local representative greets you at the airport and whisks you to your hotel. VIP Meet & Greet Service at Cairo Airport.
Visa fee is included and will be issued upon arrival at Cairo Airport for: Australian, NZ, American, EU, Canadian & Japanese citizens. You are responsible for having your passport in order, valid for at least 6 months beyond the date of your arrival in Cairo.
Visa will be issued upon arrival. As you exit the gate, you will pass through a door or two, down some stairs, then walk for 2-5 minutes, until you pass the duty free shops, at the end of a wide corridor, you will see the security officers. There you will be met by a local representative, who will be holding a sign with your name.
Our local representative will then take your passport to obtain a stamp from the cashier / bank window and escort you to speak with the passport officer. He will escort you through another last check on your passport as you exit the passport control, into customs area, he will assist you in collecting your luggage and clearing customs. After exiting the terminal, our local representative will escort you (private vehicle) to the hotel.
Welcome fruit basket & Egyptian pastry awaits you in your room with our compliments. Sample Deluxe Hotels or similar: Cairo Marriott, Hilton, Cairo Conrad, InterContinental Hotels or similar
DAY 2 – CAIRO – Friday (BLD)
Private car, private driver, private Egyptologist. Welcome to the City of the pharaohs and sultans! We visit the top sights in an all-day tour. Our first stop is the Egyptian Museum, filled with the wealth of the pharaohs. Following lunch at a local restaurant, we head for the Khan El-Khalil Bazaar district then off to the old Coptic and Jewish quarter and the Coptic museum as well as al-Moalaka Church. In the evening, we host you for dinner on a Nile cruise complete with exotic Egyptian entertainment. All meals today are included.
DAY 3 – Giza Pyramids: DAHSOUR – HOME HOSTED MEAL – Saturday (BL)
Private car, private driver, private Egyptologist. After breakfast, we'll motor to the edge of Cairo, to the mysterious Sphinx and the Pyramids of Giza. The museum of the Royal Barge of Cheops The museum is built over the rectangular pit that housed the Royal Barge for thousands of years, the wooden boat was readied for the king's daily journey with the sun god, Ra. Discovered in 1954, in a completely dismantled state, the 43-metre (140-foot) cedar boat is a rare window on the Royal boats used by the kings of Ancient Egypt.
Those who are fit and adventurous enough may wish to penetrate into the heart of the Great Pyramid, to the King's Chamber your ticket is included with our compliments (or the interior of Kephren Pyramid). Taking a camel ride (included) is entirely your own choice!
Continue to Dahshour, the newly-opened pyramid field south of Cairo. We visit the great pyramid of Senfru, father of Cheops, and other structures:
The "Discovery" of Dahshour
For almost half a century, the great field of huge pyramids near the desert village of Dahshour, 25 miles south of Cairo, has been off limits to the public. Confined within the perimeter of a military base were many pyramids, including the great 4500-year-old pyramid built by Senfru, father of Cheops. Senfru's pyramid, the largest in Egypt until his son built Giza's Great Pyramid, is rhomboidal in shape: it tapers more distinctly on its upper half. All the pyramids were coated in thick plaster at one time. Most have lost these protective, decorative sheaths, but Senfru's–miraculously–is still in place. Lunch is included at the Mena House.
DAY 4 – CAIRO TO JERUSALEM – Sunday (B)
Today we board your flight across the Sinai peninsula to Israel. Air fare is included in economy class. Tax included. Upon arrival We drive up into the Judean Hills to Jerusalem, where our local representative meets you at the airport and assist with your private transfer to your hotel in Jerusalem.
DAY 5 – JERUSALEM and BETHLEHEM – Monday (B)
Private car, private driver, private guide. The Holy City is at our feet. We visit the Western Wall, Temple Mount, the Via Dolorosa, the Church of the Holy Sepulcher, the Roman Cardo, fabled Mount Zion, and King David's Tomb, then drive to biblical Bethlehem to visit Rachel's Tomb and the Church of the Nativity, returning to our Jerusalem hotel in the evening.
DAY 6 – JERUSALEM  – Tuesday (B)
Today fabled Jerusalem is yours to explore as you like, guidebook in hand.
DAY 7 – THE DEAD SEA Wednesday (B)
We drive down below sea level to the Dead Sea for a visit to one of its mineral spas. Try a swim in the Dead Sea's saline waters, where you'll be as buoyant as a cork! Private car, private driver, private guide.
DAY 8 – TEL AVIV – ATHENS  – Thursday – Private Transfers (B)
Our local representative escorts you to Tel Aviv's airport for your flight to Athens (airfare is included in tour rate with tax).
VIP Club Transfer Services at the airport in Tel Aviv.
Upon arrival in Athens, our local rep. meets you and escorts you to your hotel in the Greek capital private transfer. The rest of the day is yours: Athens awaits you!
DAY 9 – ATHENS – Private Tour – Friday (BL)
A half-day private morning guided city tour will orient you to the high points of Athens. This tour gives you an opportunity to observe the striking contrasts that make Athens such a fascinating city. Your expert private guide will take you to see the Panathenaic Stadium where the first Olympic Games of modern times were held in 1896 (short stop). Continue and pass by the Prime Minister's residence (ex Royal Palace) guarded by the Euzones in their colorful uniform, the Temple of Olympian Zeus, the Hadrian's Arch, the Parliament and the memorial to the Unknown Soldier, the Academy, the University, the National Library, and the Constitution Square (Syntagma). On the Acropolis visit the Architectural Masterpieces of the Golden Age of Athens: The Propylaea, the Temple of Athena Nike, the Erechtheion and finally "the harmony between material and spirit", the monument that "puts order in the mind", the Parthenon. Continue and visit the place where at last the statues found their home and admire the wonders of the classical era: The new Acropolis museum. Lunch is included in a charming local restaurant , followed by a leisurely walking tour of the Plaka District. Return to your hotel late afternoon or early evening. Remainder of the day at leisure.
DAY 10 – GREEK ISLANDS CRUISE Saturday (BL)
We drive to the Marina Trocadero and board a boat for a tour of the Saronic Gulf and its islands: Aegina, Poros and Hydra. After our delightful day at sea, the evening brings us traditional Greek dancing and entertainment, a fitting celebration of our three-country Triangle Tour, after which we return to our Athens hotel.
DAY 11 – ATHENS MARKETS Sunday (BL)
Ride the new Athens Subway alongside the locals today! We take pride in affording you this experience, entirely by public transportation, with orientation by our English-speaking representative. You'll get to tour Athens fascinating vegetable & fruit markets by subway and/or taxi. Enjoy lunch at a charming local restaurant (included) before we head back to the hotel. Your private guide will always be there to answer any question you may have, this is a private tour.
DAY 12 – DEPARTURE -Monday (B)
Enjoy your breakfast at the hotel before meeting our local representative to escort you to Athens airport for your flight home. Bon Voyage!
Rates in USD $ (per person)

 Hotel Category

Deluxe

First Class

Tourist Class


Triple

US$ 7160.00

$ 6596.00

$ 6059.00

Double

US$ 7290.00

$ 6648.00

$ 6184.00

Single

US$ 8728.00

$ 8197.00

$ 7289.00
Inclusions:
Hotel accommodation (including tax, service charge and continental breakfast daily)
Sightseeing tours, always on a private basis: Private air-conditioned vehicle, private chauffeur, private guide
Transfers while on tour as described in the itinerary, always on a private basis.
Air fare Cairo Tel Aviv Athens in economy class, tax included, yet in Business Class when you book the Deluxe Hotels category.
Pre-set menu meals as listed: cB (Continental breakfast). L/D pre-set menu lunch/dinner
VIP Meet & Greet At Cairo Airport
Our representative greets you at the airport and whisks you to your hotel. Visa will be issued upon arrival at Cairo Airport (photos are not required). Egyptian Visa will be issued for a limited number of citizens such as: American, Australian, NZ, EU, Canadian, EU Singaporean and Japanese citizens. You are responsible for having your passport in order valid for at least 6 months beyond the date of your arrival in Cairo. Our local rep. will meet you with a sign that carries your name, and will be waiting for you with the prepaid visa stamps to proceed to the passports control to stamp your passports, then you claim your luggage. After you clear the passport and customs formalities and exit the terminal, our local representative will escort you (private vehicle) to the hotel
VIP MEET & GREET at Tel Aviv Airport: the local rep. will meet you just before the immigration, at Tel Aviv Airport, then walk you through the immigration and luggage claim, on to the arrival hall and meeting the guide/driver and drive on to your hotel.Vip Club Airport Transfers Service (Tel Aviv Airport)
Description of service
Flights: Incoming/Arrival
Porter services included
Meeting the guest at the exit of the plane's sleeve.
Transfer to passport control with luxury car.
Quick transfer through passport control.
Pickup luggage, porter service included.
Quick transfer through Customs and exiting to the Arrivals Hall.
Outgoing / departure flights:
Porter services included
Meeting the guest at departure hall, gate 32.
Quick transfer through security check.
Porter service is included.
Check-in for flight and deposit of baggage at designated counter,
Quick transfer at hand bags security.
Quick transfer during boarding.
Not Included:
International air fare from/to your home country.
Tips
Travel insurance
Sample Hotels in Israel/Palestine:

Sample Hotels in Athens:
Deluxe: Divani Palace Acropolis. First: Electra Palace. Stanley
Sample Hotels in Cairo:
Deluxe: Hilton. Sheraton. Sonesta. Kempinski. Semiramis InterContinental. Conrad Cairo Hotel. Marriott. JW Marriott or similar
First: Helnan Shepheard's. Oases or similar