Turkey and Greece
Your Perfect Honeymoon Destination
Escape to the Mediterranean, the Greek Isles
and the Turkish Riviera
Turkey and Greece, surrounding the Aegean Sea, make a perfect destination for your honeymoon or special anniversary. If you have at least 12 days to spend, you can explore the sumptuous palaces, lofty mosques and spice-fragrant bazaars of exotic Istanbul, stroll the marble streets of Ephesus, take in the breathtaking panoramas of volcanic Santorini and the blue Aegean, and stop in Athens for an unforgettable visit to the Acropolis. We at Travel in Style are specialists in connecting all these destinations for you into a special journey of wonderful memories.
The Turkish Republic, with its dramatic landscapes and disarmingly friendly people, is a land almost twice as large as California, located in the same latitudes, but washed by the warm waters of the Aegean and Mediterranean seas. Who has not dreamt of standing at the Acropolis, gazing at the Parthenon, with all of Athens bustling below? Come to Crete and Santorini for your Anniversary and Honeymoon vacation.
Tours
What other guests say about our services
Adrian and Melina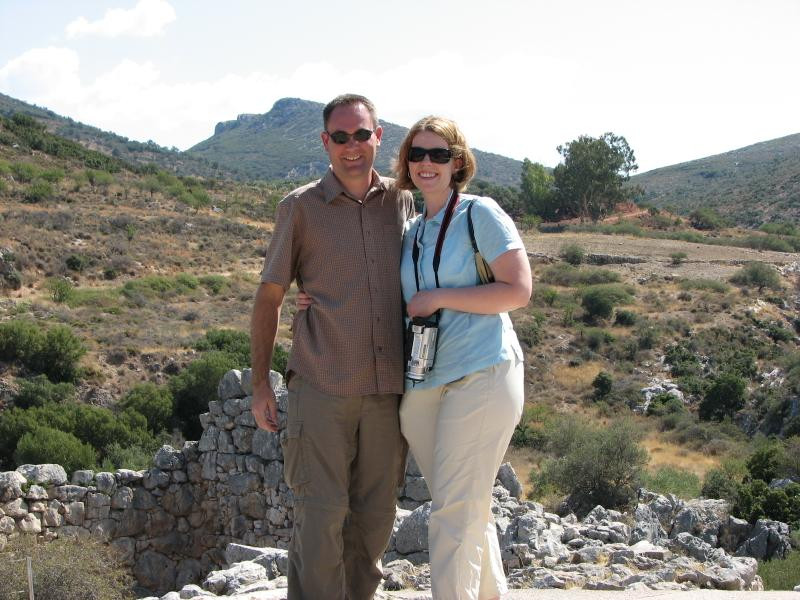 We just wanted to let you know we made it back home after our week long detour through Italy. Athens was fantastic. The tours were very good, and short of heading out to the islands, I can't think of a single thing we would have rather done while there.
Although we had an excellent time in Athens, Egypt was by far the highlight of our entire trip, including Italy. We just can't say enough about Ahmed, Isis, Ashraf, and all our drivers. We simply could not have done the trip without their help. Ahmed was very professional, courteous, and helpful, and always went out of his way to make sure we were where we needed to be at the right time. Our Egyptologist guides, Isis and Ashraf, were both very knowledgeable and made our visit so much better with their endless supply of information. We wore out both days long before they did. We will definitely try to come back to Egypt when we have more time to spend.
Thank you so much for arranging the trip, allowing us to customize what we needed to, and putting us in touch with such good people. And please find attached pictures of us enjoying a camel ride. 🙂
Adrian & Melina