Famous the world over for their Bedouin ethic of hospitality, Jordan is a gem of the middle east that delights and surprises. Jordan offers the traveler a piece of living history that they can walk through and experience. While the evidence of Jordan's colorful history tantalizes the traveler, it is closer to you than you would think if the only images you have seen of Jordan are in films.
Featured Destinations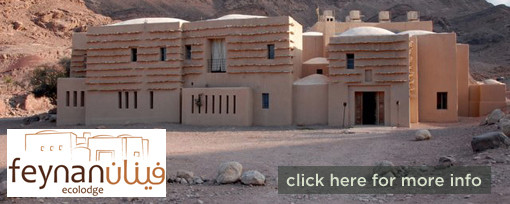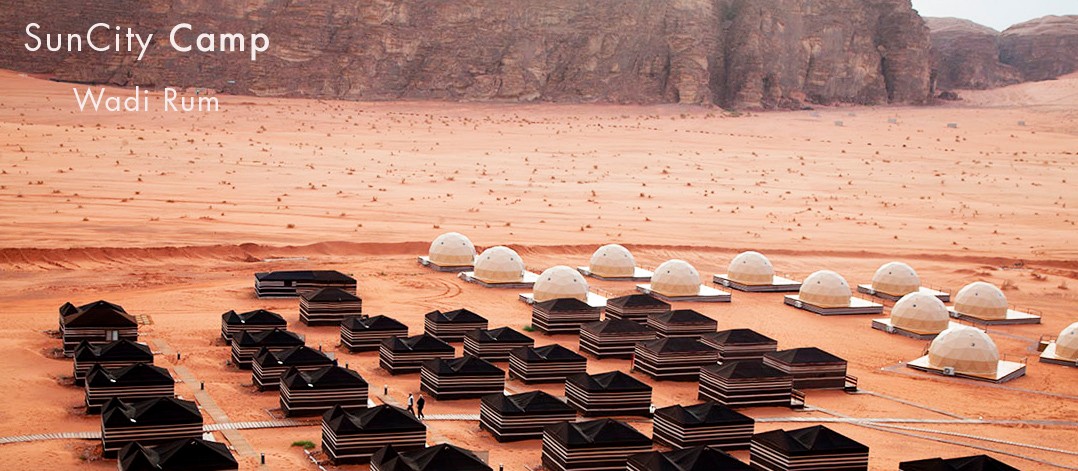 Tours
Tours are listed based on number of days:
Multi-Country Tours
Border crossing details between Israel, Palestine and Jordan: Allenby Bridge and Sheikh Hussein Bridge.
Jordan's Visa fee will be waived for groups or families with a minimum of 5 paying guests (please ask us for details).
"Undercover Tourist"
You've heard the expression "fly on the wall." Well, what would it be like to be a fly on the wall in Cairo, or Morocco, or Jordan? You'd dress in the manner of locals, in a flowing robe. Ladies, we'd help you apply some henna to your hands, and lend you a scarf. Do you have some leather sandals? Put them on! Though running shoes will do in a pinch as local gear.
Then it's off for a walk to a market. Pretty soon, you'll adjust your gait to your clothing, and shuffle rather than stride. You'll pick up cues from those all around you. Leave the backpack at your hotel – we'll hand you a straw basket or cloth bag in which to carry your purchases.
Will you be taken for a local, offered the prices that natives pay, be able to enter unobtrusively and unobserved? Well, let's just say that you won't stand out like a tourist in shorts and a Hawaiian shirt with red face and arms bared. You'll go farther into the local ways than you would have otherwise. When you sit down for a cup of tea with a merchant, you'll feel more genuinely part of the experience, and bargaining for the best price of a work of art, a rug or a homely teapot will come that much more easily. And just as you learn about different cultures through their food and language and manners, you'll surprise yourself at how far you get and what you pick up by dressing up in the local manner.
And most of all, it's fun! We'll lend you everything you need for a half-day outing. Chances are, you'll want to buy a robe yourself and set out again on your own. Please book at the time your reserve your tour with us.