Istanbul, Kalkan, Athens, Naxos, with a Private Villa
All in 14 Days
Perfect for your Honeymoon or Anniversary Tour
A Turkey and Greece Tour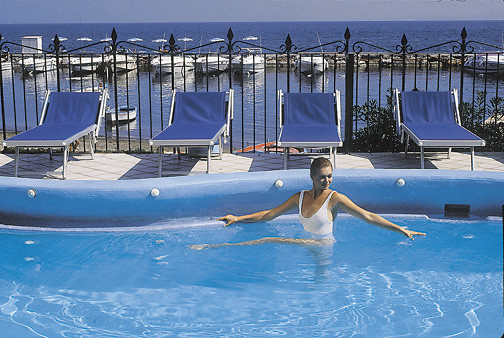 What's your preferred destination around the Aegean Sea? The Classic sites beckon with the glories of empires past. Thriving bazaars exude the mystery of the Orient. Hidden coves, sun, beaches and sails seduce you to a legendary island removed from the everyday world. Which will you choose? Fortunately, you can do it all!
On this 14-day adventure, Travel in Style weaves the great travel adventures of Greece and Turkey into a seamless classic of its own. You'll gaze in awe at the treasures of Istanbul. You'll ascend to the Acropolis in Athens, and plumb the pleasures of the Plaka. Then it's away from the madding crowds, to treasure three full days in a hideaway in a one of a kind Turkish resort: Kalkan Patara Prince resort and on the Greek isle of your dreams: Naxos or Paros, or Crete.
Tour
DAY 1 – ISTANBUL (or you may start in Athens if you wish, and we reverse the order: visit Greece then Turkey: Arrive on any day of your choosing, from April through October)
Our local personnel will be on hand when you arrive at the international airport, to escort you to your lodgings, where a fruit basket awaits. You'll have time to rest up from your flight, and stretch your legs as you make your initial discoveries of this capital of Byzantine emperors and Ottoman sultans, where East and West have long clashed, met, and blended. Istanbul Ceylan – Intercontinental Hotel or similar.
DAY 2 – ISTANBUL (BL)
We'll visit historic and modern Istanbul today. High points will include the Hippodrome, the Museum of Turkish and Islamic Arts, and the stunning Blue Mosque. Then it's on to Aya Sophia, whose heritage as both a basilica and emblem of Islamic architecture neatly sums up the strains that have created modern Turkey. We'll fit in the fabled Topkapi palace, with its formal gardens, salons of state and stately boudoirs of the sultan's harem; as well as the Treasury, whose collection includes priceless Chinese porcelain. At the Grand Bazaar, there will be occasion to assemble your own treasure from over 5000 stands, kiosks, and shops, filled with carpets, leatherwork, and treasures and trinkets from all points eastward.
DAY 3 – BOSPHORUS (BLD)
Istanbul's history was formed by the Bosphorus, the winding strait that separates Europe and Asia, connecting the Black Sea with the Sea of Marmara. Now, as in ancient times, it is a maritime vital link between the countries bordering the Black Sea and those in the rest of the world. Today we take a leisurely cruise northward along this historic waterway. Along its shores are ranged palaces great and small-Topkapi, Dolmabahçe, Beylerbeyi, Küçüksu, Hünkar Iskelesi. Four great fortresses rise on the hills, reminding us that to control the Bosphorus was to control the destinies of nations. Our afternoon cruise (morning cruise for Oct-Apr season) of two continents, crossing from Europe to Asia and back, includes visits to the Navy's Museum (showing some magnificent boats used by the Ottoman Sultans), the Bosphorus Bridge, Çamlica Hill lookout, and stupendous Dolmabahçe Palace. Lunch is included at a charming local restaurants. Dinner is included this evening at one of Istanbul local restaurants.
Hotel Room amenity: Complimentary Turkish Lokoom pastries.

DAY 4 – ISTANBUL (BLD)
Morning Walking Tour:
This morning, we'll stretch our legs as we take in the sights, sounds, and aromas of Istanbul up-close. We'll start off with our guide to re-discover the Belle Epoque, when Constantinople was the Paris of the East. From the traditional Karaköy district, where overseas bankers and shipping companies had their headquarters, we'll ascend via the Tünel – an antique subway line-up to Istiklal Caddesi, a sedate nineteenth-century thoroughfare lined with former embassies. We'll stop in at the tekke of the renowned whirling dervishes. And in keeping with the traditional surroundings, we'll be hosted to tea at the landmark Pera Palace Hotel. We'll continue on foot, at least as far as Galatasaray Square, and lunch in the Çicek Pasaji (Flower Passage); then it's on to busy Taksim Square to rendezvous with our coach. We'll venture farther afield in the afternoon, to Yildiz Palace Park and the Ihlamur Kasri, a refined little palace south of Yildiz, and the Military History Museum in Harbiye, arriving in time for the strains of Mehter, the traditional Ottoman military band. If you prefer to use the private air-conditioned vehicle for some parts of this tour, please let's know at the time of booking. Later in the day, your private chauffeur will call on you for dinner at one of the local charming restaurants.
DAY 5 – Istanbul / Dalaman / Kalkan Patara (BD)
Breakfast at the hotel, after which we escort you to the airport for your flight to Dalaman Airport and the legendary Kalkan Patara Prince resort, transfers are always in a private air-conditioned vehicle, always with a private chauffeur. At the Patara Prince Resort your accommodation is, of course, a suite: The Admirality Suite or Jasmine Suite. Dinner is included tonight at the hotel.
DAY 6 – Kalkan- Patara Prince Resort (B)
Breakfast is included daily at the hotel enjoy this best kept secret Turkish paradise, Kalkan has not been yet discovered by group tours and the 55 seats tour coaches, overlooking Kalkan Bay is the dream come true Patara Prince exclusive resort.
DAY 7 – Kalkan- Patara Prince Resor (B)
Day at leisure, enjoy the resort facilities or venture out to explore the surroundings.
DAY 8 – ISTANBUL, ATHENS (B)
After breakfast, we'll call for you and escort you to the airport, where you'll board your flight (Domestic air fare in Turkey and between Istanbul and Athens are included in our rates, in business class if/when available at the time of bookingf), fly to Istanbul and on to Athens, where our representative escort you to your hotel in the bustling city center. The rest of the day is yours to enjoy as you wish.
DAY 9 – ATHENS- Private Tour (BL)
Enjoy the sights, sounds, and flavors of the Greek capital, today we have included a full day private tour of the Acropolis Museum, Syntagma Square, and the towering Acropolis with break to enjoy the local ice cream. After lunch we will venture into the old Plaka district on a guided walking tour.
DAY 10 – ATHENS, Naxos (B)
We'll call for you and see you to the airport for your flight over the blue Aegean to Santorini, where our local rep. will be waiting for you to assist with the transfer to board the ferry to Naxos (Air fare is included in Greece in economy class and ferry tickets are always included in Greece but in business class if/when available at the time of your booking). Upon arrival in Naxos, once again your private chauffeured vehicle will be waiting for you, and off to your hotel where you'll find a the honeymoon of family suite waiting at Villa Marandi, ideally situated on a quiet sandy beach, overlooking the sparkling Aegean Sea and only a short distance from the main town, Hora. Villa Marandi, created with true respect for the traditional Cycladic Architecture, offers true Greek hospitality in a friendly atmosphere. Enjoy the elegant luxury of spacious suites and apartments, fully furnished with our own personal touch.
The large private verandas, decorated with pergolas and traditional stone walls, offer unique breathtaking views of the Aegean and the Port and Hora across the water.
Located within a natural, serene setting, in harmony with the local area, our beautiful gardens are full of local succulents. Sweet smelling flowers of vibrant colors together with shrubs such as Bouganvilla adorn the walls and secret corners of the hotel.
DAY 11 – Naxos (B)
Enjoy breakfast at your lovely hotel and linger for as long as you wish or explore the island on your own.
Day 12 – Naxos (B)
Another day of Mediterranean fantasy. While in Naxos, you should definitely take a stroll around the tangled paved streets, where you can admire the white houses with the colorful doors and windows, with the flowerpots and the people with their smiling faces.
DAY 13  – Naxos (B)
Enjoy breakfast at your hotel, stay put or maybe venture out. The calmness that surrounds everything will surely relax you and offer you special moments of tranquility and peace, unforgettable images of a wonderful, rich land.
DAY 14 – DEPARTURE- Santorini and Athens (B)
We'll rendezvous in time to take you to your fast ferry/hydrofoil for Santorini (1 hour 20 minutes), where our local rep. will assist with your transfer to the airport in Santorini to fly back to Athens. Bon Voyage!
RATE in US $, per person in double occupancy:
Based on the Admirality or
Jasmine suites at the
Kalkan Patara Resort in Turkey:
Deluxe: $9550.00 Per person
Based on a double room at
the Kalkan Patara Resort:
Deluxe: $8810.00 Per person
Children 2-10 years of age: 25% discount on the double rate
Based on one of these four categories of rooms at Club Patara Kalkan:
PRINCE ROOM with partial seaview
SUPERIOR ROOM- with more partial seaview
DELUXE with full seaview
Executive Terrace Room
Price includes:
Air transportation within Turkey, Greece and between Turkey & Greece, in economy class, with tax included.
Transportation between airport and hotels in Greece, always on a private basis,
Private Guided sightseeing as indicated in Istanbul and ATHENS, including entrance fees.
preset menu meals as indicated, please check each day for the code: "B" for breakfast, "L" for lunch and dinner as indicated "D", etc.
Accommodations with breakfast (B) as indicated below, or at comparable properties, according to availability:

Athens: King George Hotel, Gran Bretagne Athens . St. George Lycabettus Hotel (Acropolis view room), or similar.
Istanbul: Hyatt, Hilton Istanbul, Park Bosphorus Istanbul Hotel, Gezi Hotel Bosphorus Istanbul (suite), or  similar
Naxos: Suggesting the family suite at Villa Marandi
Not Included:
International air transportation. Ask us about the special air fare.
Trip Cancellation insurance
Optional excursions, such as tours on Santorini, sailing, cruising Any meal not specifically mentioned, beverages, and personal expenses
Gratuities for local personnel
Visa Fee for Turkey: (procure yours online in advance of travel at www.evisa.gov.tr/en/)
Visa fee for Greece if needed based on your nationality.
Kalkan Patara Prince Resort:
On the hills of the Taurus mountains the melting snow combined with rich minerals stream down the hills, heading towards the cleanest and most unspoiled ancient bay in Turkey, Kalkan, in which nestles the unique Patara Prince Resort. With 30 years of architectural experience behind me, my childhood passions for the sea and nature are reflected in this immortal achievement. I am so proud of its unique landscape and translucent, clear sea water. Millennium Patara is a heritage that I am leaving to our children and grand children as a Mediterranean Classic
Mr. Turhan Kâso
Architect, Ms / Designer
---
The fact that Kalkan has not yet been discovered by hordes of package tourists gives it a sort of exclusivity. Opposite Kalkan in the picturesque bay, Club Patara and Patara Prince offer added exclusivity of a different kind.
When the complex was built eight years ago it attracted architectural interest worldwide – and no wonder. As you enter, you immediately notice the extensive use of the local stone and design sympathetic to the shape of the land sometimes going so far as to build around natural rock features.
In addition some design echoes local antiquities, the most ambitious of which is a replica of the first century AD Roman triumphal arch that stands in Patara itself some kilometres down the road to the west.
Club Patara is ambitiously styled on a Roman town. Walking through the stone arches to the marble- floored Agora built around a fountain is like stepping back in time, but the strange mix of traditional Turkish, reproduction Roman and openly modern works surprisingly, well and belies Club Patara's actual modernity, giving the place a feel as old as the rocks themselves.
But it's not only a case of good looks. Club Patara have got the luxury element so perfectly sown up that representatives of the tourist trade flock from all over the world, anxious to see how it's done.
This was the vision of one of Turkey's top architects, who sought to combine aesthetic value with practicality. The design is attractive, but throughout it makes the most of the hillside setting, providing little nooks of cool shade and spreading platforms on which to toast yourself in the sun.
The platforms are scattered along the water's edge, close to where the scheduled water taxi to Kalkan shuttles back and forth. Here also is the watersports center, which includes a diving school.
In addition there are facilities for water skiing, banana rides, windsurfing, fishing and sailing. Also close to the jetties – but discreetly away – from the hotels and villas – is the Apollonia night club, where, if you have not exhausted yourself with the day's activities, you can dance and drink till the small hours.
There are four swimming pools within Club Patara. The indoor pool and jacuzzi forms part of the fitness center, which also has a gymnasium, sauna, Turkish bath and massage facility.
The larger outdoor pool is for the whole family, the circular outdoor pool with its splendid cascading waterfall feature, is for adults only. The fourth pool situated near the tennis courts and features a skimming water slide. There is also a supervised club for children aged between four and ten years, to help channel that youthful activity which even Mediterranean sun cannot sap. Meanwhile the grown ups get on with some serious peace and quiet.
Close to the swimming pools are the main a la carte restaurant and the Patara bar, while around the Agora are the Agora Bar and restaurant, as well as the Bezirgan Turkish Restaurant.
For truly fine Turkish dining, the a la carte restaurant provides a wonderful open air section close to the water's edge beneath a charming thatched roof. Seafood is the barbecue speciality here.
The Bezirgan is the al fresco restaurant serving international and Turkish cuisine from a tempting open buffet.
If you have a taste for pizza and pasta the Italian restaurant offers an excellent selection. You can dine on the Agora or inside in a air-conditioned comfort.
At lunchtimes there is also a poolside barbecue serving delicious charcoal-grilled hamburgers and hot dogs, while in the evening you can enjoy live music in the piano bar close to the adult swimming pool.
With a bakery on site, you can choose from a selection of delicious frech loaves, roll and croisants served at breakfast.
The Patara Prince is a truly remarkable place, a holiday destination in its own right, more a town than a hotel, a community which gives you the freedom to socialise or to shut yourself away.
Designed by office of Turhan Kâso
Designer / Dipl. Ing. Arch