A grand 11 Day tour of Rome and the Amalfi Coast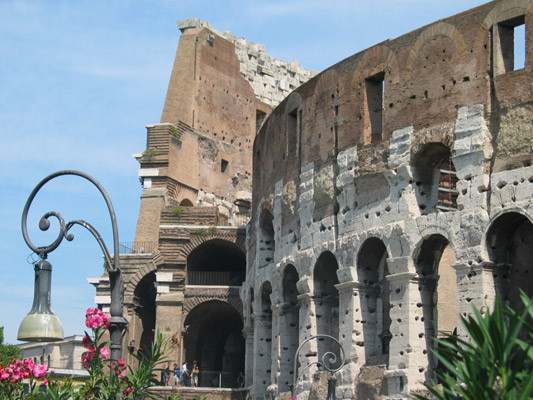 Whatever it is about Italy and Rome that intrigues you, fascinates you, tempts you, or entertains you – you'll find it exactly. Fascinated by the tastes of Roman cuisine? Your guide will suggest the best restaurants. Drawn to the masterpieces of Michelangelo? We'll whisk you to the Vatican at the best time. Have your heart set on Italian footwear or daring designs in clothing? Talk it over with your guide and find out where to shop. After Rome we are off to the Amalfi.
Ahhh… Amalfi! Blue skies, green gardens, and azure waters; dramatic cliffs and secret coves; a treasured history, traditions, and architecture. And food… fabulous food! During our seven days of exploration we'll be conveniently based at an enchanting hostelry from which our select group will delve into all of Amalfi's treasures. But our focus will be the culinary ways that have enriched the gastronomical heritage of the region and of the world. We'll learn how local ingredients and methods are key, as we admire farms and gardens, and take our turn in the kitchen during hands-on cooking classes with renowned chefs. With the perfect combination of sights, tastes, aromas, lovely accommodations and attention to every detail, we've created a most delightful menu. Buon appetito! Rome in One Day. Click here for Day tours out of Naples. Arrive Civitavecchia by sea and on to tour Rome.
Tour
DAY 1- ROME – Thursday – Weekly: March – Oct
You'll arrive today at Rome's Fiumicino Airport, where your Roman host will be waiting to greet you in your preferred language – be it Spanish, Japanese, French, or English. After introductions, you'll be escorted in a private car to the hotel you've selected. You'll have a chance to discuss what you'll be doing over the next few days. Your host will make sure that you're settled in for the evening, after which you'll have a chance to make your own acquaintance with the Eternal City. Sample hotels (or similar): Sofitel Rome, the Inter.Continental De La Ville or comparable hotels.

DAY 2 – IMPERIAL ROME WALKING TOUR (B) – Friday
Enjoy a leisurely breakfast at your hotel, until your guide calls for you to begin your walking visit to glorious Rome of the empire. In just a few hours, you'll pass through centuries of history. You'll take in the Colosseum, completed in 72 A.D. by Emperor Vespasian, once the site of gladiatorial bouts and chariot races, and so solidly constructed that it still is largely intact. You'll continue to the Forum, the main public square of the ancient city, site of markets, public ceremonies, and religious rituals. You'll take in the Monument to the Unknown Soldier in the Piazza Venezia, and journey back across centuries again to the Piazza del Campidoglio, the masterpiece city hall square designed by Michelangelo. And you'll appreciate unforgettable hilltop views of all of Rome. Spend your afternoon as you choose.
Your host will be pleased to call a taxi to take you to your hotel, or recommend a restaurant for lunch. Rome offers an endless array of temptations, and your only problem will be choosing among them: a stroll on the Via del Corso, shopping on the Via Condotti, browsing the Via delle Carrozze and the Via della Croce. Of course, there's nothing as Roman as stopping for a cappuccino at the Antico Caffè Greco in the heart of the Via Condotti. Indulge yourself! For dinner, we can recommend typically Roman restaurants near the Forum, the Colosseum, or in other parts of Rome. Your host will be happy to discuss your preferences and write down some suggestions, with full directions.
DAY 3 – TREASURES OF THE VATICAN (B) Saturday
Your Roman host will once again call for you after breakfast at your lodgings, to take you on a walking visit (or, as an option, by private car) to Rome's universal masterpieces of religious art and architecture. You'll travel together to the Vatican, and on the way, discuss the background of this unique city-state as patron of the arts, temporal power, and beacon of faith for millions worldwide. Your morning-and more, for there's so much to see-will be devoted to the Vatican Museums and St. Peter's Basilica. Count on four hours for the visit. Of course, you'll see the absolute musts for anyone visiting the Holy See, including Michelangelo's ceiling frescoes in the Sistine Chapel, his Last Judgment over the altar, and masterpieces by Raphael. You'll continue to St. Peter's Basilica, the greatest church in the world by any measure, to view its grandeur as a whole, and its individual treasures, from the Pietà by Michelangelo to the Papal altar and Throne of St. Peter by Bernini. Afterward, a horse-drawn carriage will convey you into the heart of Rome, to view monuments and treasures from all eras, including Castle Sant'Angelo and the Pantheon of the ancient empire, and the beloved Fontana de Trevi and the Piazza di Spagna of more recent times. Once again, the remainder of the day will be yours to spend as you choose, shopping or enjoying the cuisine and street life of one of the world's most lively cities, with recommendations by your guide.
DAY 4 —Rome to Amalfi and Sorrento (BD) Sunday
Your host will call for you after breakfast for the transfer to Fiumicino Airport to catch your flight to Naples.We'll arrange to have you picked up at your hotel in Rome, and escorted to the airport for the flight to Naples. Our local representative will be on hand to welcome you, and see to your vehicle for the short drive along the coast and below fabled Mount Vesuvius to Sorrento. Here you'll be accommodated at the four-star Imperial Hotel Tramontano (or similar), a grand nineteenth-century establishment built right into the cliffs, with majestic gardens, lounges replete with period furnishings, and glorious views out to the Bay of Naples. Take your time to relax and explore; then we'll take you out to our welcome dinner at a charming local restaurant, where you'll sample some of the region's signature dishes.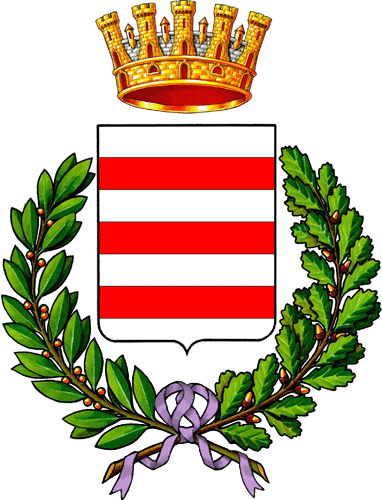 Day 5 – Positano (BL) Monday
Let's start with a ride along the Amalfi Drive, originally built into these dramatic cliffs by the ancient Romans. You'll appreciate their engineering skills, along with a view out to sea and over private villas and gardens, changing with every twist and turn. We'll pause at Positano, its white houses climbing along pedestrian lanes ever higher onto the cliffs. Then off to Amalfi, the charming town that has lent its name to the region. Our journey continues by winding road, as we head inland and upward to Ravello. Ravello was an important town of the Maritime Republic of Amalfi, an important trading power in the Mediterranean between 839 and around 1200. Lunch is included at a charming local restaurant.
Day 6 – Capri (BL) Tuesday
Sun-drenched Capri has long been a Mecca for visitors. We'll cruise to the isle to arrive in the traditional fashion, by sea, we'll admire its villas, promenades, cliffs, harbor, and the famed Blue Grotto. With lunch and ice cream included. Return to your hotel late afternoon.
Day 7 – Campania (B) Wednesday
Traditional tastes in Italy arise not only from the ingredients, but from the local ingredients in the ingredients! We'll learn more as we visit the Campania region, and a local farm where fresh buffalo mozzarella is produced. We'll enjoy an informal farmhouse lunch.
Day 8 – Vesuvius (BD) Thursday
We'll follow the bend of the Bay of Naples this morning, as we head for Pompeii, where time came to a halt in 79 A.D. with the eruption of Vesuvius. We'll walk through the eerie precincts of this once-thriving Roman city, and see villas, mosaics, baths, frescoes, and modest housing that were preserved under the ash that wiped out the city. But we won't dwell entirely on the past today. We'll take our dinner at a local ristorant T where we'll enjoy classic Neapolitan dishes.
Day 9 – Markets and More (BL) Friday
Cuisine is, of course, more than cooking. We'll visit a market today to see what's in season, from the farms on the rich slopes of Vesuvius to seafood from the Bay of Naples. We'll make our selections according to ripeness, cooking facilities, and, of course, our own preferences. Then it's off to one of the local ristorante to share with you the secrets of Neapolitan cuisine and a tasty lunch.
Day 10 – A Day in Sorrento (BD) Saturday
Breakfast is always included daily at the hotel. Day at leisure in Sorrento. Evening farewell dinner.
Day 11 – Arrivederci (B) Sunday
We'll call for you this morning and see you to the airport of Naples, where you'll board your flight to continue onward or homeward. Surely, it's not goodbye, but arrivederci—until your next opportunity to savor the region of Amalfi.
RATES per person in US $:
In Triple Occupancy
US $ 7640.
Double Occupancy
US $ 7770.
Single Occupancy
US $ 8970.
Prices include:
One-way air transportation from Rome to Naples in economy class.
All transfers in Italy as per itinerary.
Transportation in an air conditioned vehicle, always as per itinerary.
Accommodation in hotel as specified.
Hotel taxes and service charges.
English-speaking professional guide.
Visits to sites on itinerary, including admission fees.
Not Included:
Personal expenses, beverages, and meals not specifically included.
Gratuities for local personnel
Drinks/beverages.
Travel insurance
Italian airport taxes
International air fare