An 8 Day Tour
Start weekly in Bari Every Saturday – May – Sep
Bari • Vieste • Peschic • R. Garganico • S.G. Rotondo • Foresta Umbra
M.S. Angelo • Trani • Castel Del Monte • Bari • C. Grotte • Ostuni
Alberobello • Lecce • Otranto • Castro • Taranto • Grottaglie • Matera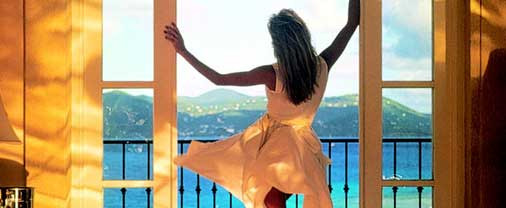 Extend to Ischia
Start your honeymoon in the stunning regions piu bello in Italy
One-week tours, with departures every Saturday, of some of Italy's finest regions. Stay in 3 and 4 star hotels with full board. Travel in air-conditioned coaches with tour guide.
Tour
Day 1 – SATURDAY – Bari (or outskirts) – Weekly: May – Sep
Check-in at selected hotels (we'll confirm to you all hotels at the time you make your reservation). Evening at leisure.
Day 2 – SUNDAY – Vieste/Peschic/R.Garganico/Bari (BL)
Breakfast at hotel. The day will be dedicated to visiting the northern point of the National park. We will tour Vieste, the ancient fishing village on the furthest point situated on a headland. A must-see for those what want to visit the National Park of Gargano. We will also visit the historic canter and visit the typical "trabucco", ancient Phoenician invention of wooden construction used even today for fishing. Relax for lunch in a nearby restaurant. After, we will make our way for Peschici, the vivacious colorful fishing village, and visit San Menaio and Rodi Garganico. Return to Bari. Arrive at your hotel.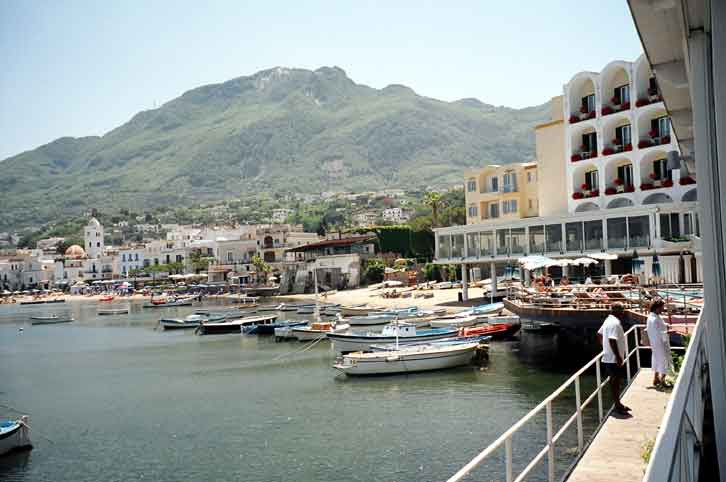 Day 3- MONDAY – S.G.ROTONDO/FORESTA UMBRA/M.S.ANGELO (BL)
Breakfast at hotel followed by departure for San Giovanni Rotondo, visited by pilgrims all over the world. Then we will continue to the "Foresta Umbra", dense with unique fauna. Enjoy lunch in a restaurant and then proceed to Monte Sant'Angelo. Visit the famous Basilica di San Nicola and the grotto of San Gabriele, and Castello Svevo with the tomb of Manfredi, Frederick II's son. Return to hotel in Bari.
Day 4 – TUESDAY – Trani/Castel del Monte/Bari (BL)
Breakfast at hotel followed by departure for Trani, where we will visit the "Villa Comunale" and the cathedral by the sea. Proceed to Castel del Monte and visit the ancient hunting dwelling of Frederick II, which is nowadays UNESCO patrimony. After lunch taken in a restaurant, we will depart for Bari and visit the Basilica di San Nicola and the Sveva castle. Arrival at hotel and overnight stay.
Day 5 – WEDNESDAY- C.Grotte/Ostuni/Alberobello (BL)
Breakfast at hotel and departure for Castellana and visit the magical grottos discovered by speleologist Franca Anelli. Relax for lunch at a traditional Pugliese farm. Afternoon departure for Alberobello "the village of the Trulli". We will visit the church of San Cosma and Damiano, Church of Trullo and Trullo Sovrano. Continue to Ostuni also known as the "White city" – a picturesque town with beautiful scenery and characterized by whitewashed attractive houses. Visit the gothic cathedral, the column of Sant' Oronzo and the houses of Corte. Arrival in hotel.
Day 6 – THURSDAY – Lecce/Otranto/Castro (BL)
Breakfast in hotel and departure for Lecce, known as "the Florence of the south". Tour of the Roman amphitheater, the 15th century castle, the cathedral, the Palazzo del Seminario, Basilica of Santa Croce. Return to hotel for lunch. In the afternoon visit the town of Otranto, known as the "gate to the east", where we will tour around the medieval canter dominated by the Alfonsino castle and Byzantine church which boasts a marvelous mosaic from 1100 and the Beati Martiri chapel. Enjoy lunch at a local restaurant and then we will proceed to the small village of Castro. Return to hotel.
Day 7 – FRIDAY – Taranto/Grottaglie/Matera (BL)
Breakfast at hotel and departure for Grottaglie. We will visit a local artistic ceramic workshop and then take a walk around the historic center. After we will proceed to the city of Taranto, an important ancient Greek colony. Enjoy a tour the gold museums and the archaeological museum. Relax for lunch in a local restaurant and then proceed to Matera. Visit the famous "Sassi" which are the prehistoric houses dug out from the cliffs which are now UNESCO patrimony. We will continue to Bari, arrival at hotel.
DAY 8- SATURDAY -Bari – Departures (B)
Breakfast at hotel. Check out. Bon Viaggi
Your tour guide or local rep is always available to answer any of your question, be it on the tour or a phone call away during your leisure time.
Rate per person in US $ based on 3 and 4 star hotels
Triple
US $ 2540.
Double
US $ 2675
Single
US $ 3400.
Hotels: 4 stars
Garden Hotel Ripa (Vieste), Nicotel S. Giovanni Rotondo (S. Giovanni Rotondo), Tenuta Moreno (Mesagne), Selenia (Castro Marina), Messapia Hotel & Resort (S. Maria di Leuca), Agropolis (S. Giovanni Rotondo), Mediterraneo (Brindisi), Grand Hotel Tiziano (Lecce), Villa Romanazzi Carducci (Bari), Hotel 4 Stelle per Tour e Minitour Basilicata (Maratea).
Prices include:
Guided /Escorted sightseeing and all ground transportation (air conditioned) as indicated, with a multi lingual speaking tour guide.
Welcome cocktail drink.
Meals as indicated, pre-set menu (B = breakfast: Daily, L = lunch:, D = dinner:)
Accommodation, in three and four stars hotels, rooms are with private bathroom facilities
Hotel tax, service charges & continental breakfast daily. Local multi-lingual guides
Service tax Entrance fees
Not Included:
Personal expenses, beverages, and meals not specifically included.
Gratuities for local personnel
Drinks/beverages.
Airport transfers
Travel insurance.
Italian airport taxes
International air fare
Please read our Terms & Conditions. By sending your deposit, you confirm that you have read and have accepted these conditions.
Children's Discount (2-12 years): 25 % Discount
Supplements: New Year's Eve dinner, to be confirmed when booking
Hotels are subject to change (within category stated or upgraded) even on a last minute basis.
Itinerary sequence is subject to change, without deleting or missing any item/tour listed, even on a last minute basis.
How to reach Bari:
By plane. Connections to the airport of Bari-Palese (10 km of the city center) are provided by domestic flights from the international airports of Rom Fiumicino, Milan Malpensa or Milan Linate.
By train. At the central station of Bari (Bari Centrale) arrive long-distance express trains (Eurostar(ES), also called Pendolino) from Rome and Milan in the north, and Brinidi/Lecce in the South.
By car. On the highway (autostrada) no. A14 from north (direction Foggia, Pescara) or from south (direction Taranto). From Brindisi on the expressway E55.
From Rome: 299 Kilometer From Naples: 200 Kilometer