Mediterranean Honeymoon Wish Tour
All in 14 Days – This is a Private Tour
Choose Your Own Arrival Date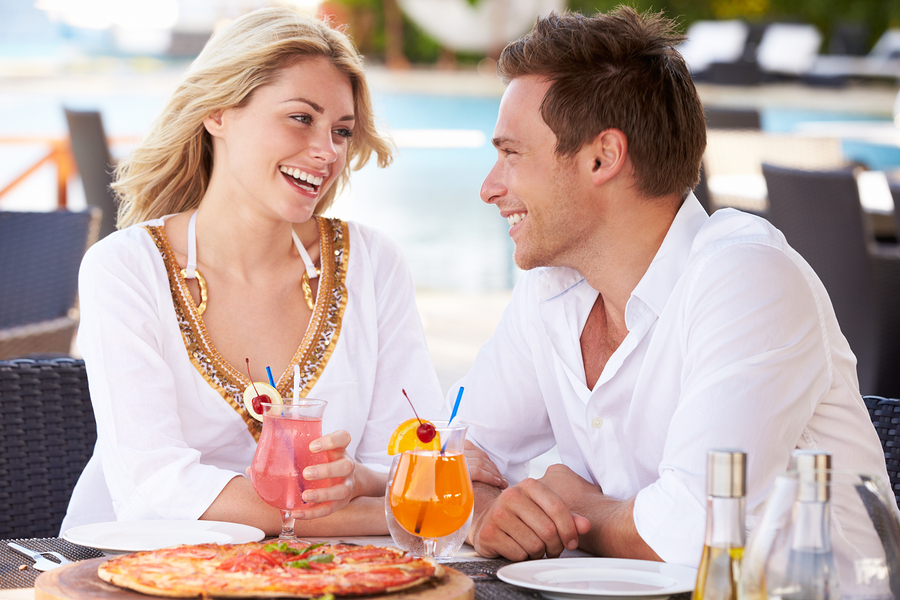 A private tour featuring highlights of Istanbul, the city of Sultans, as well as highlights of the true Mediterranean paradise of Croatia — touring Mostar, Split, Zadar and Sarajevo; Osijek, Zagreb, Plitvice and Dubrovnik. This tour includes a private guide and private air-conditioned vehicles.
Tour
DAY 1: ISTANBUL – Daily – Private Tour – Choose Your Own Dates
Our local rep. will meet your flight or cruise line (Oceania Cruises, Princess Cruises, Crystal Cruises or other Mediterranean cruises), and escort you to your boutique Ottoman style hotel: Arena, Blue House, Sultanhan or similar.
Our representative, who sees you to your hotel, will be happy to answer any questions you may have about getting to know the city. As you ride into the great metropolis from the airport two thousand years of history are revealed: towering Roman walls, ancient Byzantine churches, and slender minarets framing the bulbous domes of graceful mosques. These ancient monuments float on the skyline of a bustling modern metropolis of ten million people. A welcome fruit basket in your room awaits you with our compliments.
DAY 2: ISTANBUL (BL)
The center of ancient Constantinople and Istanbul was on Seraglio Point framed by the Golden Horn, the Bosphorus and the Sea of Marmara. We will visit the Blue Mosque which was built by Sultan Ahmet III to challenge the architectural primacy of neighboring Sancta Sophia. We then walk next door to compare achievements in Justinian's great Sancta Sophia. Right behind Sancta Sophia is our next stop, sumptuous Topkapi Palace – the sultans seraglio for centuries, filled with breathtaking exhibits of priceless jewels, golden thrones, delicate colored tiles, and lavish court costumes. After lunch in a local restaurant we finish up in the bustling Grand Bazaar where you can find jewelry, carpets, goat-hair rugs, hand-painted ceramics, copper and brass in labyrinthine streets holding nearly 4000 shops.
DAY 3: BOSPHORUS (BL)
Istanbul's history was formed by the Bosphorus, the winding strait that separates Europe and Asia, connecting the Black Sea with the Sea of Marmara. Now, as in ancient times, it is a maritime vital link between the countries bordering the Black Sea and those of the rest of the world. Today we take a leisurely cruise northward along this historic waterway. Along its shores are ranged palaces great and small – Topkapi, Dolmabahçe, Beylerbeyi, Küçüksu, and Hünkar Iskelesi. Four great fortresses rise on the hills, reminding us that to control the Bosphorus was to control the destinies of nations. Our afternoon cruise (morning cruise for the October-April season) of two continents, crossing from Europe to Asia and back, includes visits to the Navy's Museum (our focus is to marvel at  some of the magnificent Imperial boats used by the Ottoman Sultans), the Bosphorus Bridge, Çamlica Hill lookout, and stupendous Dolmabahçe Palace. Lunch is included at a charming local restaurant. Hotel room amenity: Complimentary Turkish Lokoom pastries.
DAY 4: ISTANBUL – DAY AT LEISURE  (B)
Istanbul is all yours. A full day at leisure, any way you like it. Grab your  guidebook to Istanbul and stroll along the restored 19th-century thoroughfare of Istiklal Caddesi, once known as the Grand Rue de Péra. Search for spices and folk remedies in the Egyptian Bazaar. Admire the medieval mosaics in the city's many Byzantine churches. Shop in the chic boutiques around Taksim Square. Climb the Galata Tower, built by the Genoese six centuries ago, for a panoramic view of Old Istanbul.
Day 5: ISTANBUL BELLE EPOQUE (BL)
Cooking class then tour: "Imperial Constantinople in the Belle Epoque" (late 19th century), the exotic romance of the "Paris of the East" (BL)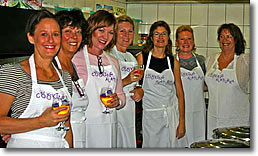 This morning we'll venture where few ordinary visitors ever tread… Cooking Ala turka: Half-day Turkish cooking classes and restaurant. Learn how to cook authentic Turkish foods in-between visiting Istanbul's many sights. Classes are generally held from 10:30 to 14:30. We prepare five typical Turkish dishes in a group of 6-10 persons and then have them for lunch in our restaurant. You will have aprons at your disposal and you will get the recipes to take with you. Private classes are held as well (supplement applies). For private groups, evening classes can be considered as well, starting at 16:30, with dinner served from 19:00 to 21:00: Cooking with Chef Eveline Zoutendijk.
Later in the day there will be a walking tour. We start with our guide in Karaköy where the foreign bankers and shipping companies had their headquarters, then take the Tünel up to istiklal Caddesi; stop in the whirling dervish tekke, and walk past the various old embassy buildings (now consulates), and point out the architecture. Stop for tea (included) at the famous Pera Palace Hotel. Walk at least as far as Galatasaray Square, and the Çicek Pasaji (Flower Passage); then walk up to Taksim Square and be picked up for the tour  of : Yildiz Palace Park and the Ihlamur Kasri, a mini-palace south of Yildiz, and back to your hotel.
DAY 6: ISTANBUL – Dubrovnik (BD)
There are many more things to see and do in this fascinating city, but they will have to wait for your next visit. After breakfast, our local representative will escort you to the airport for your flight to Dubrovnik –until next time! Air fare from Istanbul to Dubrovnik is included in our rate in economy class with tax.
Arrive Dubrovnik: Our local-based local rep. will meet you at the international airport, assist you with the formalities, and see you to your charming and comfortable hotel. Check in, relax, then take a stroll through the lively streets. Browse for treasures and curios, savour a coffee or aperitif at a terrace café, or enjoy a fine meal in one of the old districts. Dinner is included tonight and overnight in Dubrovnik/Dubrovnik area.
DAY 7: Dubrovnik – Mostar – Sarajevo (BD)
Morning departure to Mostar, city of bridges, where the travellers from the south reaches the first glimpses of the continent beyond. Orientation walk with your tour leader in Mostar and free time for lunch. Departure to Sarajevo, the Capital of Bosnia and Herzegovina. Sarajevo is one of the most historically interesting cities in Europe. It is the place where the Western & Eastern Roman Empire split; where the people of the Eastern Orthodox east, the Ottoman south and the Roman Catholic west met, lived and warred. It has been an example of historical turbulence and the clash of civilizations, as well as a beacon of hope for peace and tolerance through multi-cultural integration. City tour of Sarajevo upon arrival. Dinner and overnight in Sarajevo/Sarajevo area.
DAY 8: Sarajevo – Osijek (BD)
Morning departure to Osijek, the largest city in eastern Croatia, beautifully settled on the banks of Drava river. Osijek remains a popular tourist destination for its Baroque style, open spaces and ample recreational opportunities. The abundance of game and agriculture has made Osijek the country's semi-official gastronomical capital. City tour of Osijek includes the Cathedral and the Tvrdja (Old Fort). Dinner and overnight in Osijek/Osijek area.
DAY 9: Osijek – Zagreb (BD)
Morning departure to Djakovo. The first thing you see when approaching Djakovo from either side is the brightness of the bricks of the two towers and cupolas of the most beautiful cathedral in the area from Venice to Istanbul. After the visit, departure towards Zagreb followed by a visit to the Etno Village of Stara Kapela for a snack (no drinks included). Upon arrival go on a sightseeing tour of Zagreb, the Croatian capital city, during which you will have the occasion to see the fortified Upper Town, the city's historical center, St Mark's church with multi-colored roof, the Cathedral, Croatian National Theatre and University. Dinner and overnight in Zagreb/Zagreb area.
DAY 10:  Zagreb – Plitvice – Zadar – Thursday (BD)
Morning departure to Plitvice National Park, inscribed on the List of World Heritage Sites by UNESCO. Tour of the 16 crystal – blue lakes cascading into 92 spectacular waterfalls. Walk on the wooden promenades to view majestic waters where every turn leads to a breathtaking scenery and yet another waterfall. Surrounded by dense woods Plitvice lakes are a natural phenomenon of rare and unique beauty. Departure to Zadar. Dinner and overnight in Zadar/Zadar area.
DAY 11: Zadar – Split (BD)
After breakfast go on a guided tour of Zadar through the Roman Forum from the 2nd century BC, passing by the 9th century pre-Romanesque church of St. Donatus as well as St. Anastasia church. Departure to Trogir.
Lunch break in Trogir. Departure to Split. Upon arrival, city tour of Split, covering the Diocletian's Palace inscribed on the UNESCO's List of World Cultural Heritage, the Peristyle, Jupiter's Temple and the Cathedral. Dinner and overnight in Split/Split area.
DAY 12: Split – Dubrovnik (BD)
Morning departure to Dubrovnik, driving along the Makarska Riviera. Upon arrival, city tour of Dubrovnik, inscribed on the List of World Heritage Sites by UNESCO with the visit of the Cathedral./no entrance to Treasury/
Dinner and overnight in Dubrovnik/ Dubrovnik area.
DAY 13: Dubrovnik (B)
Breakfast is always included at the hotel. Full day at leisure to explore Dubrovnik as you wish on your own.
DAY 14: Dubrovnik – departure (B)
Transfer to Dubrovnik airport. Bon Voyage! Happy to add extra days in Dubrovnik upon request.
Rates are per person in USD $
Sample Hotels (or similar): Three and Four star hotel accommodation, listed below.
| | | |
| --- | --- | --- |
| Triple Occupancy | In double occupancy. | In single occupancy. |
| USD $ 6265. | USD $ 6375. | USD $ 7425. |
Rate includes:
Meals as indicated, with preset menu (B = breakfast, L = lunch, D = dinner)
Air fare between Croatia and Turkey, in economy class tax included.
Local private guided sightseeing in Istanbul and Croatia as per itinerary including all entrance fees.
All airport transfers always with a private air-conditioned vehicle and a private chauffeur.
Accommodations with breakfast (B) as indicated below, or at comparable properties, according to availability. Three and four star hotels (or similar):
Not Included:
International air transportation from/to your country
Any meal not specifically mentioned
Beverages, and personal expenses
Gratuities for local personnel
Travel insurance
Airport taxes
Croatia visa fee when/if required for Croatia (depending on your nationality)
Turkey Visa Fee: in cash upon arrival,or from any of the Turkish Consulates