Imouzzer Ida Ou Tanane, Morocco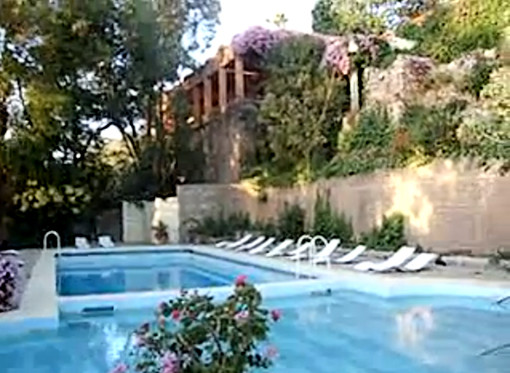 The Cascades Hotel is located in the heart of the foothills of the western High Atlas, between the sea and the mountains and surrounded by a forest of thyme, lavender, pine, cedar and locust trees. In this prime location of idyllic scenery and breathtaking panorama stands the ECOLODGE Hotel des Cascades – a luxury hotel for lovers of silence, quiet, natural beauty  and scenery where the only sounds that may disturb you will be of cascading water and birds. It is an ideal location for fans of ecotourism, sports and discovery. A preferred stop for anyone who wants to discover the real Morocco and the Moroccan south.
"We loved the little hotel nestled on the side of the mountain, you thought you were in Tuscany! We had a lovely candlelit dinner with the best ever guide Akmed and the best ever driver Montcif. We could not believe this little treasure of a hotel was nestled into the tiny Berber village." – John and Kathy
Photos of John and Kathy's stay at Hôtel des Cascades.