A Private 7 -day Tour in the True Magic Kingdom of Morocco
Essaouira Edition
Private Transfers & Touring. Choose your own date
Perfect for Honeymooners – Tour Operates Daily – Year round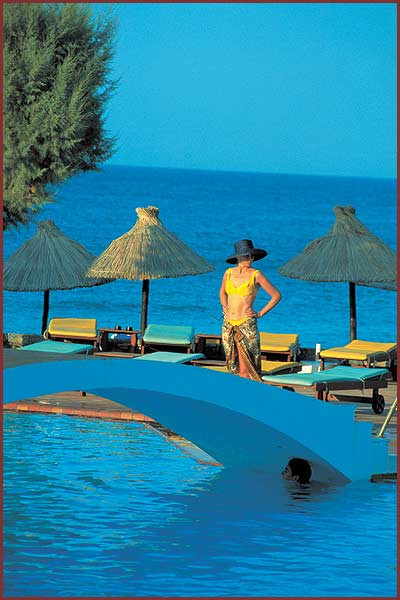 Experience the romance of old Morocco everywhere on this seven-day tour, in ancient kasbahs standing sentinel against invaders, along the winding lanes of the medinas of Fez and Marrakech, and in your very lodgings, palaces and venerable homes that have been brought to life again as Riads, combining the best of Arab hospitality with the appointments of fine boutique hotels.
My dearest Omar,
We thought there could never be a trip as good as Turkey and Egypt with you but this one is every bit as good and we only gave you 30 days to arrange our trip to Morocco!
Kathy and John
Tour
Day 1 – CASABLANCA
You'll land at the airport of fabled Casablanca (or Marrakech), clear customs and immigration formalities, our local staff greets you at the airport and escorts you to your hotel. Welcome mint tea & fruit basket awaits you.
DAY 2 – Casablanca – Atlantic Coast to Essaouira (BLD)
Morning tour of the Grand Mosque of Hassan II, always with a private car/driver and guide, before we drive along the Atlantic coast heading south for Eassaouira. Lunch is included en route. Late afternoon arrival. With the remainder at leisure to enjoy exploring with guide at hand, this sleepy seaside town. Dinner is included at a charming local restaurant.
We did have lunch at a lovely beach side restaurant Chalet de Plage that has been there for 100 years, off to another fish restaurant for dinner. Everyone must visit this fascinating country sometime in their life.

Love, Kathy and John
DAY 3 – ESSAOUIRA (BLD)
Today Essaouira is yours, a charming fishing harbor. Renowned for generations for its production of "Murex", a small shellfish used to make the purple dye for Roman togas, Essaouira is now a very active fishing harbor, with some Portuguese character who settled here in the 16th century. Later on Sultan Mohamed Ben Abdellah used it as a base for his corsairs. Today, protected from the sea and the wind behind its commanding fortified medieval walls, Essaouira shelters a flourishing craftsmanship in marquetry, working wood with ebony, mother of pearl and silver thread to make tables, chessboards, caskets and bracelets. Lunch is included at a local restaurant. Dinner is included at the hotel.
We were out at the port before 8 AM to see all of the activity. We have been there 3 times today, the boats and the fishermen are fantastic. The fishing boats range from small individual boats to large ones but none of these are huge commercial boats. For every one fisherman 5 more jobs are created. In Morocco…… Everyday we see "the next great thing"!

Kathy & John – Florida

DAY 4 – Essaouira / Marrakech (BD)
In your private air-conditioned car you'll proceed back to Marrakech and your accommodations at a charming Riad.
At your Riad a traditional welcoming mint tea and a fruit basket await you. Your personal requirements and relaxation are foremost. The formality of check-in can wait.
For a Riad we suggest Riad Donab (or similar). This luxurious yet delightful Riad is a former palace restored to 1930s grandeur. Its substantial walls and orientation to a central patio with venerable trees provide a haven of peace in the midst of bustling Marrakech. The private terraces of Riad Donab provide a secluded window on the active life of romantic and mysterious Marrakech. The art of Moroccan-style living in a beautiful and majestic residence. Shielded from the bustle of the old Medina, Dar Donab opens its doors on a haven of peace and naturally air-conditioned cool environment. The sophisticated decor of lounges, guest-rooms and suites reflects the luxury an comfort of Moroccan stately homes.
In the Riads (Charming Boutique Hotels) we use, the proprietors and their staff extend a hospitality of the sort born of good breeding. Breakfast, either continental or Moroccan-style, may be taken in the privacy of one's room or in the lounge in the company of one's fellow guests, while room service offers light fare as required.
Complimentary Dinner is included at a local home:
Meet the locals. You may wish to bring token gifts to exchange with the host family (T shirt, small souvenirs of your home town). This evening we'll venture where few ordinary visitors ever tread… right into the homes of some of the people of Marrakech! You'll be invited to a family dinner, and while you enjoy wholesome home-cooked specialties, you'll learn about and appreciate the outlook, aspirations, and way of life of your hosts. Be assured, as curious as you may be about your new friends, they're sure to have questions about your own background. Once the ice is broken, you'll enjoy a lively evening, and find that you have more in common than you ever suspected. Of course, if you prefer, you may enjoy a quiet evening with your travel companions – just let us know your preferences.
Day 5 – Marrakech (BD)
This morning you'll take a private tour of Marrakech by horse-drawn carriage. You'll see the Koutoubia, the landmark mosque of the city, and perhaps you'll note its similarity to its sister tower, the Giralda of Seville, in Spain. You'll continue to the Bahia palace, built in the nineteenth century, with room after stately oriental room of intricate plaster work and finely detailed columns, and sedate hidden gardens. Finally, you'll see the Majorelle Botanical Gardens of Yves Saint Laurent, planted with trees and flowers from all over the world. In the afternoon, you'll discover the old city and always-lively Djemaa El Fna Square, populated by water sellers, magicians, peddlers, politicians, and animal tamers, who carry on an endless flurry of activities straight out of the middle ages. If you have a spare moment, the souks of Marrakech will always keep you entertained.
Your day concludes with a gastronomic Moroccan-style dinner at Dar Marjana (or similar), a seventeenth-century house in the Medina. You'll be welcomed with a drink served in an open patio as a fountain trickles gently in the background, and ushered to dine at leisure while you are entertained by a lutenist, singers, and, yes, a belly dancer. Your wine and drinks for the evening have all been taken care of.
Subject to season and availability, we may offer the show that 's a fascinating view into Moroccan life, including a traditional wedding ceremony.
Day 6- Marrakech – Culinary Cooking Adventure (B)
One of the special ways of understanding a culture is through its cuisines–not only sampling exotic tastes, but experiencing the preparation of dishes, how they figure in ritual and ceremony, and how they have grown out of the earth and traditions. We'll proceed to the Ecole Hotelière (or subject to availability we may set up class at your hotel/riad), Marrakech's own hospitality & Culinary Academy and training school, for a demonstration of the preparation of pastry-style doughs. We'll stay for a lunch of salads, tagine of Maghdour kebab, and refreshing fruits.
You'll spend this afternoon as you wish. Perhaps you'll explore more of the walled quarters of souks and winding lanes. Or else you'll venture into the modern town of wide boulevards and sidewalk cafes. Or maybe you'll appreciate the serenity of your lodgings.
We'll call on you later to take you for your sunset camel ride, in the 13,000 acres of palm groves around Marrakech.
Subject to availability, and the hotel used, a complimentary hamam session is included – the traditional Moroccan steam bath, with scrubbing and a ritual all its own.
Day 7 -Departure from Marrakech (B)
Breakfast is always included at your hotel. Private airport transfer to Marrakech airport. Bon Voyage.
Shopping for sweets at the souks:
The medina of Fez. The nougat candy in various pastel colors is to die for and the shopkeeper is 2nd generation candy maker. John and I in front of one of the doors to the Fez palace of the king. Had a great day and tomorrow after cooking class we are back to the artisan area of the medina and the tanneries where they treat and dye the leather like they have 100's of years, we can't wait!
Rates are per person in US $
 
Deluxe Hotels
First Class
In Triple Occupancy
US$ 2869.00
US$ 2300.00
In Double Occupancy
US$ 3090.00
US$ 2540.00
In Single Occupancy
US$ 4180.00
US$ 3500.00
Your tour includes:
All airport transfers in Morocco as described in the tour itinerary
Accommodation as described.
Welcome mint tea, and fruit baskets as described
Meals as indicated: cB = Continental breakfast; L = set-menu lunch; D = set-menu dinner
Ground transportation in private chauffeured, air-conditioned sedan or van depending on the number of luggage you may have.
Half-day horse-drawn carriage tour in Marrakech. Services of licensed English-speaking guide and entrance fees to sites visited. Camel ride in Marrakech palm grove.
Not included:
International air fare
Drinks
Personal expenses
Gratuities for local personnel
Trip interruption and cancellation insurance
Some of the Hotels and Riads we work with
Deluxe- Standard
First Class
Marrakech
Atlas Medina or similar
Atlas Asni or similar
For Riads (Boutique hotels):
Riad Atta or Riad Hamonie
Casablanca
Palace D'Anfa
Idou Anfa
Essaouira
Sofitel Mogador
Villa Quieta
Honeymoon in Morocco and Egypt
Hi Omar,
I wanted to post about my experience with Travel in Style.com. The company based in San Fran planned the most amazing trip for me and my new husband for our honeymoon. It was a trip that combined Morocco and Egypt into a 11 day trip. We signed up for a private tour and the only people with us during the trip were our guides and drivers (which was great for a intimate honeymoon vs. a tour bus with 20 plus people all waiting for each other to go places, etc).
First, we got to Morocco and already had a driver through the agency there to greet us to take us to Marrakesh (from the Casablanca airport). The drive was nice and the car clean. Our driver was really nice and was very professional. We got dropped off and brought to the cutest hotel named Riad Chergui (more like a bed and breakfast which was much more intimate and fun!) and shown to our rooms after we were greeted with tea and cookies from the staff there. They were just absolutely helpful in helping us get anything we needed throughout our stay there (i.e. dress ironed, a bag to carry home souvenirs, cigarettes, etc.). The hotel itself was clean and charming, and we had a very nice room with windows that opened to the courtyard below. The pool and chairs were spotless everyday and the breakfast was always tasty and served to us when we came to downstairs to eat. I absolutely recommend this place to everyone.
While in Marrakesh, we went to do activities pre-planned by Travel in Style and everything worked out exactly as described in our itinerary. We always had a guide and driver on time when we were going around the city and our guide even came with us to help us bargain with the stores to get the best souvenirs at the best prices. It was a relief to us, who were a little hesitant to visit some of these countries at first, to have a very knowledgeable guide and to have someone around when we wanted him and not around when we wanted to do our own discoveries. The trip was set up so that some days we only had plans in the morning and after our planned lunch, we would have the rest of the day to do our own things (perfectly planned in this way!). Our lunches and dinners planned in our itineraries were at beautifully decorated restaurants with the best service, and we really had a chance to experience Moroccan food. It was great.
While in Marrakesh we had a camel ride and a cooking class scheduled, which were great since we wanted to do some different types of activities while we were there. The camel ride was so fun and we got some great pictures. The cooking class was hands-on and we learned how to make a Moroccan meal with the recipes so we could take that home with us and be able to have a Moroccan dinner. We just loved it!
We continued on for the second half of the trip to Egypt which was planned just as nicely. We ate at the best restaurants and really got the feel for the country. Here we did a lot more site seeing of course, and we always had our guide and driver there to take us around and show us the sites. They took us to a pyramid that was the first successful one created and when we went, we were the only tourists there (of course we also went to see the ones in Giza) so we really got to enjoy the scenery and pictures without a ton of other tourists around. Also, while in Egypt, we had a planned dinner with an actual Egyptian family who opened up their home to us. It was great to see the country from that perspective and really get to know what the people are like.
In summary, these are just a few great things I could say about the Morocco/Egypt tour we took through Travel in Style and I HIGHLY recommend them for anyone looking to experience these countries without all the hassles of planning it all in detail (since they do this for you) and of trying to figure out how to get around while there (that is where the private drivers really came in). They really took out all our worry and we had an amazing experience.
THANKS!!
Tina and Vishal (NYC,NY)
posted on Frommer.com