The Ultimate in Luxury when touring the Kingdom of Morocco
Perfect for your honeymoon or anniversary
A 14 Day Private Tour with a sea side Beach Resort Stay at El Jadida
A Foray into the Sahara and a Royal Tent
You Choose your own travel date.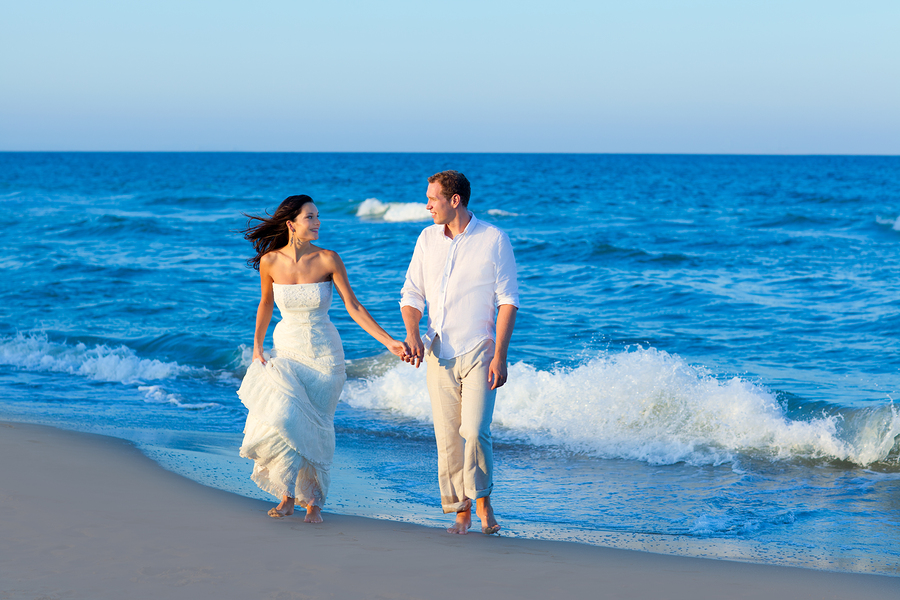 Tour the Imperial cities in as the grand Vizier would have! The grace and splendor of the Orient, traditional Arab hospitality, and the fine service and amenities of a boutique hotel all come together in the Moroccan Riad. This 11-day package affords a sampling of these unique accommodations, along with an array of unforgettable experiences. Plus the sea side stay at El Jadida. This is a private tour. Choose your own date. Tour starts daily, year round in Morocco. Compare with Essaouira Beach Resort Version.
From the mountains to Essaouira. We arrived late this afternoon in the old Portuguese fishing village after driving by remarkable mountain villages. The contrast is huge and we love both worlds. We will send more tomorrow on Essaouira. The ancient port and the surrounding area is like going back in time! Omar you have done the best in planning a diverse itinerary!!!!!

Kathy & John, Florida
Tour
DAY 1 – Tour starts Daily in CASABLANCA – Rabat. Year Round
You arrive in the Kingdom of Morocco landing in Casablanca. Your English speaking driver will be waiting for you, after you clear customs and passports formalities, with a sign in your name. For honeymooners and parties of 2 guests your transfers and tours will be based on a private Mercedes. On to Rabat and your ultra deluxe hotel Sofitel Jardin des Roses.
Dinner and overnight at your ultra deluxe hotel: The Sofitel Rabat Jardin des Roses hotel occupies a majestic position in the heart of the capital city Rabat, close to the Royal Palace and Mausoleum of Mohammed V. Completely renovated, its contemporary design blends with the best in Moroccan architecture. This 5-star luxury hotel is set amongst a 17-acre garden. A real palace with an international reputation, its history is closely tied to the great conferences and international events that have taken place within the kingdom.
Sofitel Jardin des Roses: Deluxe Room.
Web site: www.sofitel.com/gb/hotel-6813-sofitel-rabat-jardin-des-roses

Day 2 – RABAT, MEKNES, VOLUBILIS, FES – MOROCCO (B,D)
After breakfast at your hotel, depart for a visit to Rabat, the capital city of Morocco. Walk into the Mohamed V Mausoleum, the burial place of the present Kings grandfather. Also see the well-preserved Hassan Tower and the Chellah, which were built by the Merinids in the 12th and 13th centuries. Then drive to Meknes (about 02 hours) and visit this former Imperial city of Morocco: the old ramparts; the Agdoul Basin, which was used to water the royal gardens and amuse the favorite concubines; the Moulay Ismail stables, granaries, and House of Water (Dar el Ma), which were built in the 17th and 18th centuries to house, feed, and water the sultan's 12,000 horses; Bab el Mansour, one of the most beautiful gates in Morocco; the Moulay Ismail Mausoleum, one of the few holy sites in Morocco which may be visited by non-Muslims; and the intrigue of the Meknes landscape. After visiting Meknes, continue on to explore the ruins of Volubilis (approximately a 30-minute drive). Volubilis was the Roman capital of northwestern Africa and has impressive and well-preserved Roman ruins, including approximately 20 mosaic floors dating back to 25 BC. Built about 40 CE, probably on the site of a previous Carthaginian settlement from the 3rd century, Volubilis takes its name from ancient Latin for the oleander flower, which is common in the area. Volubilis was the administrative center of the province in Roman Africa called Mauretania Tingitana. The fertile lands of the province produced grain and olive oil, which were exported to Rome, contributing to the province's wealth and prosperity. The Romans evacuated most of Morocco at the end of the 3rd century, but unlike some other Roman cities Volubilis was not abandoned. Volubilis survived until the 18th century when it was demolished, and part of the marble was taken for construction in nearby Meknes. In 1915, archeological excavations at Volubilis was begun by the French, and extensive remains have been uncovered.
Continue by road to Fes (approximately 1 hour 15 minutes) and check into the Riad Fès. Restored to its original glory, Riad Fès is located in the heart of the ancient city of Fez. It has succeeded in combining refinement with inspiration and invites you to relax and enjoy your stay in a serene atmosphere with decor reminiscent of Arabian Nights. Riad Fes provides guests with the opportunity to travel back in time and enjoy the splendour and authenticity of the lifestyle of Fassi nobility. The prestigious history and refined civilization of this Imperial city are reflected in the Spanish Moorish architecture and attention to detail seen in the decor. The Riad Fès is part of the luxury chain Relais & Chateaux.
With its spectacular views of the Medina and the Atlas Mountains, the Riad Fès is an ideal stopover that will offer you an unforgettable experience with a personalized welcome in keeping with Moroccan tradition.
Dinner and overnight at your deluxe hotel or riad such as: Riad Fès or similar.
Web site: www.riadfes.com/en/
Oh my gosh we just checked on to the Riad Fez, it is stunning and our suite looks like the bridal suite with fabulous lace curtIns and silk drapes. Pictures to follow. The planning of the itinerary has been perfect from the charm and sophistication of Riad Monceau to the natural elegance of Gazelle D'Or to the mountain beauty of the Cascade Hotel to the sounds of the waves crashing and the seagulls calling at the The Remparts to this exquisite hotel, Riad Fez. What a place to conclude our trip. Akmed our guide and Moncif the driver are both outstanding. Akmed is the most caring, attentive and well informed guide we have had and we thought the Turkey and Egypt guides were fantastic. Moncif our driver has been just as great in his role as Akmed.

Thanks so much. Kathy and John
Day 3 – FES – MOROCCO (B,D)
Your private guide and Mercedes van will meet you in the hotel reception for a full-day tour of Fes, the religious capital of Morocco. Your tour will include the old and new medinas, the 14th century Medersa Attarine (religious school), and the Arts Museum of Batha. This Hispano-Moorish palace dates from the end of the 19th century houses an admirable collection of traditional art from Fes: sculpted wood, wrought iron, sculpted plaster, and decorative materials that are works of art in their own right. Also embroidery, carpets, jewelry, and coins compete with one another for the visitor's attention. In the afternoon, explore the impressive labyrinth of souks in Fes, declared by UNESCO to be one of the world's cultural treasures. The afternoon will also include photo opportunities at the imposing gate of Bab Boujloud, the splendid fountain at Place Nejjarine, the ancient ramparts, and the beautiful facade of the Royal Palace. Evening, enjoy your Moroccan dinner at la Maison Blanche Restaurant.
Day 4 – FES, MIDELT, ERFOUD, MERZOUGA- CAMP IN A TRUE ROYAL STYLE – MOROCCO (B,L,D)
You will need to make an early start this morning for a full-day drive to southern Morocco. You will travel through cedar forests and picturesque scenery of the Middle Atlas Mountains to Erfoud, stopping at Kasbah Asmaa in Midelt for a typical lunch en route. Erfoud, situated among the impressive sand dunes of the Sahara Desert, is one of the largest oases in Morocco. After you arrive and check-in the hotel, you will then travel from Erfoud for approximately 60 minutes by Jeep to the impressive Merzouga dunes.
Ancient stories tell that the biggest dunes of Morocco, Erg Chebbi, were created as a result of God's punishment of local wealthy families that while having an enormous feast–eating couscous, meat, fruit and washing hands with milk–refused to help a poor woman and her children by letting them join the party. From that time on, continuous sand storms and extreme heat have brought the sand to the dunes of Erg Chebbi, with their highest point at 160 meters (480 feet). You are encouraged to have a one hour camel ride in the golden dunes to watch extraordinary and unique moments at sunset in the dunes.
Description for the private Royal Bedouin bivouac Tent experience
Exclusive mobile royal camping organization in the heart of the golden dunes of Merzouga.
The ground will be covered with runners then covered again with red Moroccan carpets.
Your Royal Camping will include:
A 30 square meter Royal Caidal sleeping tents (White canvas with black patterns) enclosing a private setting area. They are furnished with comfortable mattresses (king size with a possibility to have 2 twin beds), sheets, blankets, towels & chairs. A Moroccan wood chest, a table with a copper top, leather poufs, copper candlesticks, and mirror. Soft drinks are available: Mineral water, sodas and juices, 2 glasses, candles and matches.
Luxury Caidal tent as a dining area:
The ground will be covered with runners then covered again with nice Moroccan red carpets
Furniture: Nice table and comfortable seats. Table with tablecloth, nice plates, stemmed glasses, silver crockery. Silver set for the Tea Ceremony, Tass Widou for the traditional hand washing before dinner, candlesticks, incense burner, traditional rosewater sprinkler and leather poufs. Aside, one kitchen tent with all the equipment to prepare the dinner and breakfast.
Sanitary facilities:
Each tent has its own separate shower with warm water, WC and traditional wash basin.
There will be also a bonfire in between the tents; the whole bivouac area will be lit up with candle lanterns and oil lamps.
Staff:
1 tent master, 1 cook
2 waiters in traditional costumes
1 musician playing the luth/singer of Andalousian-Moorish music for romantic mood during dinner and live band of Gnawa as a welcoming entertainment and also during the cocktails.
1 night watchman
Gastronomic menu proposed: (cooking on traditional charcoal fire)
Moroccan salads & briouates (sort of samosas with various fillings)
Tagine of beef and dried fruits
Royal Couscous with chicken and 7 vegetables
Basket of Seasonal fruit
Fine Moroccan pastries
Fresh mint tea
Breakfast:
Freshly squeezed orange juice.
Moroccan soup & Dates
Eggs, Tea, coffee, milk
Various sorts of Moroccan pancakes, croissant, bread, cereals, butter, honey and jam.
Day 5- MERZOUGA DUNES, RISSANI, ERFOUD, TINGHIR, BOUMALNE, SKOURA, OUARZAZATE – MOROCCO (B,D)
After a Bedouin breakfast in the dunes, board the 4×4 and then drive to Rissani, the cradle of the Alaouite dynasty now reigning in Morocco, and visit from inside of the Mausoleum of Moulay Ali Cherif and go inside the Abou Aam Ksar fortified village. Then depart for Ouarzazate (a six-hour drive) through the beautiful 1,000 Kasbah Valley. Along the way, you will visit Tinghir, a former military outpost built on terraces above a magnificent palm grove and the route into the awesome Todra Gorge at the ends of the earth between 300 meter (900 feet) cliffs. Farther on there is a holy spring said to cure sterility in women. Time free for lunch in Todra Gorges Then on to Boumalne du Dades, a large town and local administrative center at the foot of the gorge of a dry riverbed followed by a series of Kasbahs (huge adobe fortified houses), to El Kelaa de Mgouna and Skoura. After Skoura, the palm trees are replaced by orchards and irrigated gardens. Roses for making perfume are the specialty of El Kelaa de Mgouna. Paris, the famous perfume by Yves Saint Laurent, is made from extract of these roses. Situated in a valley at the foot of the Atlas Mountains, Ouarzazate is a former outpost of the Foreign Legion and has now become an important center for the film industry due to the quality of its light and unpolluted atmosphere. Dinner and overnight at your ultra deluxe hotel.
The Berbere Palace: Deluxe room.
Web site: www.hotel-berberepalace.com

The Berber Palace Hotel is built in the Kasbah style, with a mix of Berber and traditional crafts, and an ambience of space and charm has been created. Centrally located on a high point, the hotel has 240 air-conditioned rooms each with private terrace/patio, satellite TV, phone, mini-bar, bath, and shower. Facilities include a large pool, dining room serving Moroccan and international cuisine, grill, and piano bar. All tours are flexible and at your discretion as this is a private tour.
Day 6 – OUARZAZATE, AIT BEN HADDOU, TIZI N ' TICHKA, AIT OURIR, OURIKA, TAHANAOUT, IMLIL – MOROCCO (B,D)
After breakfast, will depart for Imlil, first visit to the ancient Kasbah complex of Ait Ben Haddou, an impressive 11th century structure, declared by UNESCO to be an historical treasure. A photographer's wonderland, Ait Ben Haddou is still home to five families. Recent movies made at Ait Ben Haddou include "Gladiator" (2000), directed by Ridley Scott, and "Alexander" (2004), Oliver Stone. Then through the High Atlas Mountains at Tizi N'Tichka Pass (6,600 feet). Arrive at Ait Ourir village at the foot of the high Atlas mountains then cross the fertile countryside of the Haouz Plain to Ourika valley. (Total driving time is approximately 4h30 hours.) Just 5 miles from Ait Ourir starts the green valley of the Ourika River. From its small beginnings in the Berber country, it streams down the slopes of Atlas mountains, between the Tlemcen peak and the Timeskar plateau. The green landscapes of this valley, the lazy meandering torrent of the river combined with the small red adobe Berber villages hanging on the slopes will enchant you. Then, as you round the bend in the road, appears the potters village where you can be tempted by colourful plates, salad-bowls, flower vases or lamps in either traditional or modern style; also for sale are collections of precious minerals: quartz, amethyst, and many other rocks that are found in this area. Afterwards continue driving to Tahanaout then to Asni for about 30 mn to reach the impressive luxury Tamadot Kasbah.
Kasbah Tamadot is the newest addition to the Virgin Limited portfolio, emerging as a divine hideaway where the spirit and charm of traditional Moroccan design is beautifully infused with contemporary elements, creating an ambiance of luxurious serenity with a hint of exotic adventure. Bought by Richard Branson in 1998, during one of his famous ballooning expeditions, Kasbah Tamadot is a magical walled building located near the village of Asni in Morocco's high Atlas region. Dinner and overnight at the Kasbah Tamadot.
Kasbah Tamadot: Superior Suite
All tours are flexible and at your discretion as this is a private tour.
Website: www.virginlimitededition.com

Kasbah Tamadot is set at the foothills of the High Atlas Mountains and is just 1 hour from Marrakech city centre. This magical hotel boasts 24 stunning bedrooms and suites. Ninety percent of the staff are from the local Berber villages and add to the feeling of staying in a private home.
Day 7- ASNI, IMLIL, ASNI – MOROCCO (B,L,D)
After breakfast at the Kasbah Tamadot, at 09.30 meet with your guide and your car then drive for a half an hour to reach Imlil village. The High Atlas, the greatest mountain range of North Africa, is perhaps the most beautiful and intriguing part of Morocco. It has retained a remoteness which until recent decades was virtually complete, and contains villages where the way of life has changed little for centuries. Outsiders to the mountains are constantly surprised when they encounter the friendliness and openness of the villagers, as they go about their everyday tasks. Hiking in the High Atlas is one of the best possible experiences in Morocco with feasible exploration of stunning natural beauty, and of a rigidly individual world. 10.00 Arrival in Imlil, meet and greet by local mountain guide and mules then depart for two hours and half soft trekking around the Kasbah. Walk through the village of Mzig, hidden away around to the West. The views of Imlil and the terraces are beautiful from here. Enjoy a Berber Tea ceremony with a berber local family. 13.00 Drive back to Kasbah, time free to relax by the pool. Lunch & dinner at Kasbah Tamadot.
Kasbah Tamadot
Note: All tours are flexible and at your discretion.
Website: www.virginlimitededition.com
Day 8 – Kasbah Tamadot, Marrakech, Morocco (B,D)
After breakfast leave for a full-day guided tour to Marrakech. Marrakech dates back as far as the year 1070, and several monuments stand out as landmarks in the course of its history. First of all, you will visit the Koutoubia Mosque, sister tower to Seville's Giralda, the minaret of which has become the symbol of the city. Then visit the more recently built Bahia Palace (19th century), which is often inhabited by His Majesty's guests, and its succession of rooms finely decorated in Arabic style, and gardens and "Riad" planted with orange and jasmine trees.
Your tour will continue to the Museum of Dar Si Said with the best display of Berber arts and crafts from all over the country, and the remains of the Badii Palace, an historical monument chosen to host the annual National Festival of Popular Art, beginning the second Friday in June.
Transfer then check into La Mamounia Palace. The legendary Moroccan Palace, La Mamounia is sheltered within the walls of the old city. It is a haven for relaxation under the sun of Marrakech. This palace is the quintessence of the Moroccan Art de Vivre. For 80 years, La Mamounia has emphasized the great traditions of Moroccan hospitality. The hotel which is nestled in a seventeen-acre park just a 5 minute walk from the Jemaa El Fna square has been redesigned by acclaimed designer Jacques Garcia to combine true Moroccan style and ambience with the latest technology.
Among the many celebrities who stayed at the hotel is Sir Winston Churchill, who set up his winter quarters there (apparently he used to go from balcony to balcony to capture the sun's color in his paintings). An anecdote recounts that Winston Churchill said to Franklin Roosevelt about Marrakech in 1943 that it was "one of the most beautiful places in the world", and invited him to discover his favourite discovery. He made this remark as he was admiring the magnificent sunset, so particular to Marrakech.
Lying within a seven acre park inside the walls of the old city of Marrakech, the hotel offers 136 guest rooms, 71 suites including 7 signature suites and 3 Riads each with 3 bedrooms, Moroccan salons and private swimming pool and terrace. Dinner and overnight at your Ultra Deluxe Hotel La Mamounia.
Hotel La Mamounia: Aguedal Deluxe Room
Website: www.mamounia.com
More choices in Marrakech: Amanjena or Sultana Marrakech.
Day 9 – MARRAKECH- MOROCCO (B,D)
After a breakfast at your riad, take a morning tour along the old city ramparts and through the lush botanical Majorelle Gardens, privately owned by Yves St. Laurent. Enjoy some time in the gardens. Then to the Souks of Marrakech! Certainly these are the most colourful and the liveliest in Africa. The different trades are grouped by services they offer: the dyers, the blacksmiths, the babouche and shoemakers, spices, and fabric sellers.
This afternoon ends at the renowned Djemaa El Fna Square, a popular entertainment area where each afternoon storytellers, snake charmers, tooth-drawers, and dancers appear to entertain the crowd in a scene that is pure street theater. It is a shopper's paradise and a discovery for all five senses. Anything can be found here, from a blue silk thread to a wrought iron table, from a jar of pickled olives to a full bucket of Khlih, the local homemade beef preserve! In the evening, enjoy your dinner at Dar Moha Moroccan inventive cuisine restaurant. All tours are flexible and at your discretion as this is a private tour.
Day 10 – MARRAKECH, ESSAOUIRA, MARRAKECH – MOROCCO (B,L,D)
After breakfast, depart for a full day excursion to Essaouira, about 02.30 hours drive. Charming fishing harbour at 170kms from Marrakech, renowned for generations for its production of "Murex" a small shellfish used to make the purple dye for Roman togas, Essaouira is now a very active fishing harbour still showing traces of having been occupied by the Portuguese in the XVIth century. Later on Sultan Mohamed Ben Abdellah used it as a base for its corsairs! Today, protected from the sea and the wind behind its commanding fortified walls, Essaouira shelters a flourishing craftsmanship in marquetry, working citron-and-lime wood with ebony, mother of pearl and silver thread to make tables, chess-boards, caskets and bracelets. Enjoy your seafood lunch at the Taros restaurant with a nice view overlooking the Atlantic ocean. Drive back to Marrakech.
In the evening, enjoy a panoramic tour by a traditional horse carriage followed by a transfer to Dar Yacout the best gourmet Moroccan restaurant in Marrakech for your dinner. All tours are flexible and at your discretion as this is a private tour.
Day 11 – MARRAKECH, EL JADIDA, MOROCCO (B,D)
After breakfast, leave to El Jadida, about 03.00 hours drive, then transfer to your luxurious Mazagan Beach resort: Deluxe sea view room.
A TRULY UNIQUE RESORT that offers you the beauty of the ocean on the Moroccan -African side of the Atlantic, endless beaches, sweet-scented gardens. Set in 250 hectares of undeveloped land, next to a 7 km long beach, a sumptuous property inspired by the Morocco with its green-tiled roofs, melts into luxurious vegetation. Nestled at the heart of the oasis, a 5 star hotel with 500 rooms and suite. Overlooking the lagoon, the golf course, the swimming pool and the patio, plunging down to the sea from the terraces, offering a 180° view over the Atlantic Ocean; the view will take your breath away.
The colours of Moroccan gastronomy blend in with the 'cuisines from sunny climes' in the eleven restaurants and bars which make up the resort. Mazagan Beach Resort also offers a large selection of leisure activities.
Dinner and overnight at your Ultra Deluxe Hotel.
Website: www.mazaganbeachresort.com
If you prefer a boutique style hotel then we move to Sultana Oulidia
Day 12 – EL JADIDA, MOROCCO (B,D)
After breakfast at hotel, time free to relax by the pool and explore the hotel's amenities on your own. Dinner and overnight at your luxury hotel. All tours are flexible and at your discretion as this is a private tour.
Day 13– EL JADIDA, MOROCCO (B,D)
Breakfast is always included daily at hotel, another day on your own in this 1001 Arabian Nights paradise. Dinner and overnight at your luxury hotel. All tours are flexible and at your discretion as this is a private tour.
Day 14– EL JADIDA, CASABLANCA, Departure (B)
After breakfast at hotel, transfer in time to Mohamed V airport for your international flight back home. All transfers and tours are on a private basis.

Rates are per person in US $:
 
Ultra Deluxe
Riad's/Hotels
Standard Deluxe
Riad/Hotels
In Triple Occupancy
US$ 8,360.
US$ 7,846.
In Double Occupancy
US$ 8,180.
US$ 7,755.
In Single Occupancy
US$ 10,280.
US$ 9,190.
Your tour includes:
Accommodation as described, with all taxes and service charges
Meals as listed: Pre-set menu: (B) = breakfast / (L) = pre-set menu lunch, dinner (D) as shown in the itinerary.
Escorted guided sightseeing tours by air conditioned private Mercedes sedan or larger size vehicle based on the number of guests in your party, including all entry fees.
All transfers within Morocco, always on a private basis with private chauffeur.
Not included:
International airfares.
Drinks at meals
Personal expenses
Gratuities for local personnel
Trip interruption and cancellation insurance
Sample Hotels / Riads or similar
Ultra Deluxe
Riad's/Hotels
Standard Deluxe
Riad/Hotels
Rabat
Sofitel Jardin des Roses
Sofitel Jardin des Roses
Fes
Riad Fes
Riad Fes
Merzouga
Kasbah Asmaa
Kasbah Asmaa
Ourzazazte
Berbere Palace
Berbere Palace
Imlil
Kasbah Tamadot
Kasbah Tamadot
Marrakech
La Mamounia
Villa des Orangers
La Maison Arabe
or La Saultana
El Jadida or Ouilidia
El Jadida -Mazagan Beach resort or Ouilidai: La Sultana
El Jadida -Mazagan Beach resort or Ouilidai: La Sultana
Honeymoon in Morocco and Egypt
Hi Omar,
I just wanted to write you and let you know that Vishal and I absolutely LOVED our honeymoon trip. It was AMAZING and we couldn't have been happier! Everything was planned so nicely, that we never had any problems and all the people who guided us or drove us were just so nice and professional. We especially appreciated that we didn't have to worry about rides or meeting up with our guides, they were always there on time and ready to go!
Morocco was just a beautiful place (although when we first got dropped off we were really surprised with the narrow streets in the Medina). We got to the Riad and it was just the cutest place ever! I LOVED it. Emanulle was so helpful and we even made some friends from Australia while we were staying there! I would recommend Riad Chergui to everyone! Also, the selection of restaurants we went to were just amazing….good food and the atmosphere and decorations made us fall in love with Marrakesh.
When we went on the Clip Clop tour of the city, our guide was knowledgeable and also very personable – we really liked him (it was Mulae – not sure if that is spelled right!). He helped us bargain at the souks so we didn't get taken advantage of, which was really helpful! Also Abdul our driver, was really great the whole time we were there. Thee camel ride was so much fun and we actually were surprised on how much we enjoyed our cooking class while we were there (I think Vishal was better than me though:)
Casablanca actually wasn't our favorite because we just didn't feel we had enough time to enjoy the beaches there after our tour and the Mosque was closed to us since it was a Friday and during Ramadan (although we did get some great pics outside). I probably wouldn't recommend a stop there unless the objective is to hang out at the beach.
Egypt was just absolutely amazing – it was a dream come true for me since I have wanted to see the Pyramids since I was little. We loved our guides in both Cairo and Luxor (Ahmed and Walheed), both were really knowledgeable which made it even more interesting when looking at the old tombs and in the museums. It was really awesome! Also, I just wanted to let you know the representatives that met up with us throughout the trip in Egypt (through the agency there) were very nice and made sure everything was perfect. We especially liked Hassan in Cairo. He was always on time and very professional and helped us with anything we needed (including helping with our bags!). Our driver Sale was great! – he was on time and always very friendly with us – it felt like we had known him and Hassan for years!
Anyway, I just wanted to give you some feedback on our trip and let you know how much fun we had! We will send some pictures your way once we upload them so you can see us in action (and use on your website if you wanted!). Also, we have told our friends that we would absolutely use your services again and we will make sure to pass your information along to them.
Thanks for making our honeymoon so special and we will remember this trip forever!
Thanks and take care!
Tina and Vishal