Aegean and Mediterranean Escapades
Port Trips – Private Cruise Shore Excursions
Combine with your Crystal Cruise, Royal Caribbean Cruise, Norwegian Cruise Line or any other Mediterranean cruises! This is the perfect add-on to your Mediterranean cruise.
Designed for cruise passengers seeking a more personal service, who wish to break away from the crowd and experience more intimate experience, or a more upscale style of enjoying shore excursions. Arrive on Oceania Cruises, Crystal Cruises, Royal Caribbean Cruise, Princess Cruises or other Mediterranean cruises. We cater to your need and custom tailor from 2 to 2000 passengers. Families and children are always welcome. You'll always have your PRIVATE air conditioned vehicle and private guide.
Sailing into Istanbul. Princess Cruises.
Tour of Istanbul Highlights
ISTANBUL – No : 1 – Half day (4 hours)

Meet with your guide in front of the Istanbul port passenger Terminal. Drive along the old city walls and under the ancient Roman aqueduct on the way to St Sophia the splendid Church of Divine Wisdom built in the 4th century BC. (Hagia Sophia is closed on Mondays. If/when you tour on Mondays then we will visit the Topkapi Palace instead of the Hagia Sophia.) St Sophia's dome was then the largest in the world. After several conquests and pillages, the building was converted into a mosque, but fell into disrepair as the centuries passed. The mosaics were uncovered in the 1900s and the church was dedicated as a Byzantine-Ottoman museum. Your next stop is at the Hippodrome. Nearby is the Blue Mosque, named for its richly adorned interior of magnificent Iznik tiles. Enjoy some time at the Grand Bazaar for some shopping.
Tour of Istanbul – Bosphorus Cruise
ISTANBUL – No: 3 – Half day (4 hours)

Experience delightful, relaxing sightseeing on this tour. After meeting with your guide, proceed through the commercial area passing Ottoman monuments to the famous Egyptian Spice Bazaar (closed on Sunday) for a short visit. Board the local ferry to start an unforgettable excursion between two continents, Europe & Asia. Take the opportunity to become acquainted with Istanbul`s past Ottoman palaces, wooden 19th century waterfront mansions, modern pleasure palaces and fortresses. Enjoy the spectacular scenery and the perfect opportunity for taking photographs along both shores of this fabled waterway. Cruise will end in Sariyer, a charming fishing village located on the Bosphorus near the Black Sea.
Dolmabahçe Palace & The Ottoman Military and Naval Museum
ISTANBUL – No: 10 – Half day Tour (4 hours)
Dolmabahçe Palace & The Treasures of the Ottoman Military and Naval Museum housing some of the Sultan's Imperial Chariots and most charming boats
Drive to the Dolmabahçe Palace, a blend of many European architectural styles. See the famous silk and wool carpets of Hereke, some of the finest examples of the Turkish art of carpet weaving, cover the floors. Rare handmade object d'art from Europe and the Far East decorate every room in the palace. Brilliant crystal chandeliers, candelabras, and fireplaces add to the lavish décor.
After a visit to the palace, you will continue to the Military Museum established in 1826 to house the large collection of armor, weapons, tents, paintings, photographs, and a piece of the chain used by the Byzantines in order to protect the Golden Horn. Pieces date from the era of the Conquest of Istanbul to the era of Sultan Ahmet III. After a brief visit inside the museum, you will watch the Performance of the Ottoman Sultan Military Band (the performance lasts approximately 20 minutes).
During the battles the Mehter (the name given to Ottoman Military Band) would create a tremendous din with mounted timpani, horns, and bagpipes adding to the blunderbuss and cannon as the Ottomans marched through the Balkans into Central Europe. When retreating from the battles, they left many of their instruments behind, and these eventually found their way into the orchestrations of such illustrious composers as Mozart, Haydn, Beethoven, and even John Phillip Sousa.
For guests who do not wish to tour the Ottoman Naval Museum, we will instead browse the amazing Topkapi Palace — official residence of the Ottoman Sultans-with courts, pavilions, mosques, fountains and a treasury. Topkapi Palace is closed on Tuesdays. If/when touring on a Tuesday then you will tour the Dolmabahçe Palace instead.
Jewish Heritage Tour
ISTANBUL – No: 11 – Half day Tour (4 hours)
Start your tour in centuries old Jewish neighborhood, Galata, with its tower built by the Genoese. From the panorama balcony see the stunning views of old Constantinople, Bosphorus, Golden Horn, and the Jewish quarters. Enjoy refreshments in this historical atmosphere. Afterwards see Neve Shalom Synagogue & Ashkenaz Synagogue and drive to Balat along the Golden Horn where the Star of David appears on the facades of some buildings. See Ahrida Synagogue, built in the 15th century. See the Jewish Cemetery, where the martyrs of Neve Shalom are buried. Last stop at Ortaköy, first disembark point of Sepharads, welcomed by the Ottoman Sultan, and a visit to the Etz-Ahayim Synagogue.
Rates per person in USD $
Minimum number
of guests

Private Touring
Half Day Istanbul

Guests : 2-6
(Rate is per person)

US$ 255.

Guests : 7-15
(Rate is per person)

US$ 235.

Guests : 16-20
(Rate is per person)

US$ 115.
Starts every day. Rates are per person and do not include: Hotels, any airfare, or tips.
Rate includes:
Private Guided sightseeing
Private air conditioned vehicle
Parking fees where applicable at sites
Any road / bridge tolls
All entrance fees.
Roundtrip transfers

Rate doesn't include:
Any International air fare.
Meals
Any fees for the Turkish Hamam/ Bath: Massage
Visa Fee
Trip/travel insurance

We will always provide the best deluxe
air conditioned vehicles for our guests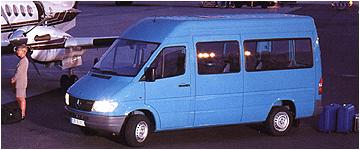 Private Concert in Ephesus for Crystal Cruises Passengers:
Crystal Cruises passengers enjoying a private concert in Ephesus arranged with our local Transbalkan Travel partners:
"It was an amazing night. The concert located at Ephesus, Kusadasi, Turkey. It was during the Crystal Cruise trip where i take this excursion. Having a private concert (only to a limited seat) in this very historic place, makes this night SUPER amazing. special thanks to crystal cruise who makes this all possible."
Recommended Restaurants
Sometimes guests ask us for suggestions for restaurants in the Sultanahmet area in Istanbul. The problem is that we don't really recommend many restaurants in Sultanahmet. We find them either overpriced or mediocre in quality—the usual culprits in a tourist area. However there are a few places that you may wish to consider:
PASAZADE OTTOMAN CUISINE
We like Pasazade (PAH-shah-zah-deh) Ottoman Cuisine, down the hill toward Eminönü. They have a young chef with interesting takes on some little-known traditional Turkish country dishes.
ORIENT EXPRESS HOTEL – IMBAT RESTAURANT
You may want to ask for their superb seafood and service at the Imbat Restaurant — the rooftop terrace restaurant in the Orient Express Hotel.
Private Cruise Ship Shore Excursions in Greece & Turkey
The regular cruise shore excursions are generally a good introduction to the city, however most seasoned cruise travelers prefer to go sightseeing with a private guide.
The difference between ship organized and private tours is best described as "package versus tailor-made." Some people may feel all right joining a large tour group though sometimes it is difficult to hear the guide and the group moves only as fast as its slowest participant. Others may not get their questions answered at all as there may be twenty other people in the group trying to do the same.
In contrast, a small tour group with a tailor-made program is way more enjoyable and ensures personal attention for everyone. You will spend as much time as you want.
Therefore, if you want to maximize your limited time, the private escorted tour tailored to your unique wishes and interests is an ideal solution.
All our private shore excursions tours are carefully designed to give you the best possible experience. Our knowledgeable, friendly and qualified tour guide and driver will ensure that your visit ashore is truly memorable. When you tour with us in Turkey as part of a private shore excursion, your tour guide will get you into sites without waiting in lines. That is especially valuable given the limited time you have to spend in Turkey.