Mediterranean Cruise Shore Excursion
Private Air Conditioned Vehicle
Private Chauffeur and Private Guide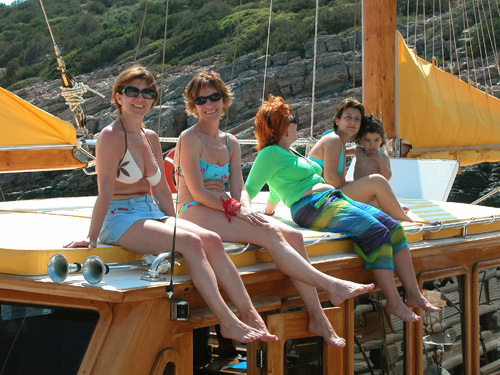 This is the perfect add on to your Mediterranean Gulet/Yacht cruise. Add Izmir Shore Excursion. Extensions are available to Cappadocia Bodrum or you may start your land tour in Kusadasi. More cruise shore excursions in Greece, or Egypt. Please Click Here for Full Day Tours in Istanbul. Compare with group walking tours in Istanbul.
Tour
Full Day touring out of Kas – Mediterranean Turkish Riviera:
Usually your gulet/yacht will be in port around 8 or 9 AM with a 9 or 10 PM departure / sailing in the evening.
Full Day Kekova, Simena, Myra:
From Kas the day excursion starts out with the well known Kekova. The drive is about 40-50 minutes to Kekova then you will change your mode of transportation and enjoy a boat ride for an incredible view of the sunken city through the crystal clear waters along the shore. This is a private boat ride for your group / party / family.
If you wish you may snorkel, and then go on to visit the ancient towns of Simena and Teimussa. Time permitting and based on your gulet/ yacht departure time, you may wish to visit as well: Myra ancient city and the Demre, St Nicolaus (Santa Claus) Church. Then we head back to Kas and your yacht / gulet. Bon Voyage.
 Choose your own date
Rates per person in USD $
Minimum number
of guests
Private Touring
Half Day Istanbul
Guests : 2-3
(Rate is per person)
US$ 335.
Guests : 4-5
(Rate is per person)
US$ 255.
Rate includes
Private guided sightseeing
Private air conditioned vehicle
Parking fees where applicable at sites
Any road / bridge tolls
All entrance fees.
Roundtrip transfers.
Private boat ride in Kekova
Rate doesn't include
Any International air fare.
Meals
Any fees for the Turkish Hamam/Bath/Massage
Visa Fee
Trip/travel insurance
We will always provide the best
deluxe air conditioned vehicles for our guests.
Private Concert in Ephesus for Crystal Cruises Passengers
Crystal Cruises passengers enjoying a private concert in Ephesus arranged with our local Transbalkan Travel partners:
"It was an amazing night. The concert is located at Ephesus, Kusadasi, Turkey. It was during the Crystal Cruise trip where I take this excursion. Having a private concert (only to a limited seat) in this very historic place, makes this night SUPER amazing. special thanks to crystal cruise who makes this all possible."
Arriving in Istanbul Port
Watch our guests on Crystal Cruises arriving Istanbul Port:
Istanbul from the Ship
See Istanbul from the Ship and Shipboard fun. Uploaded on YouTube by knsmmrs on May 2, 2010:
Private Cruise Ship Shore Excursions in Greece & Turkey
The cruise regular shore excursion are generally a good introduction to the city, most of the seasoned cruise travelers prefer to go sightseeing with a private guide.
The difference between ship organized and private tours is best described as "package versus tailor-made." Some people may feel all right joining a large tour group whereas sometimes it is difficult to hear the guide and the group moves only as fast as its slowest participant.
Others may not get their questions answered at all as there may be twenty other people in the group trying to do the same.
In contrast, a small tour group with tailor-made program is way more enjoyable and ensures personal attention for everyone. You will spend as much time as you want.
Therefore, if you want to maximize your limited time, the private escorted tour tailored to your unique wishes and interests is an ideal solution.
All our private shore excursions tours are carefully designed to give you the best possible experience. Our knowledgeable, friendly and qualified tour guide and driver will ensure that your visit ashore is truly memorable. When you tour with us in Turkey as part of a private shore excursion, your tour guide will get you into sites without waiting in lines that is especially valuable given the limited time you have to spend in Turkey.