Private Tour of Egypt and Jordan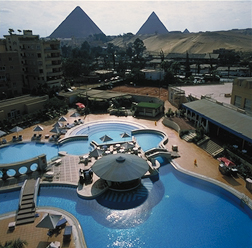 Here's the best way to see the best of Egypt and Petra in only 8 days. Tour starts daily in Cairo – Year Round.
Tour
Day 1- CAIRO- Arrive any day (year round)
Upon landing in Cairo, our staff meets you, assists with entry formalities, and whisks you downtown to your hotel. Transfers are always with a private chauffeur / private air-conditioned vehicle and private escort. The rest of the day is yours to get a glimpse of this great, timeless city on the Nile.
VIP Meet & Greet Upon arrival at Cairo Airport
Visa issued locally in Cairo (for a limited number of nationalities) no photos required. Our representative greets you at the airport and whisks you to your hotel. Visa will be issued upon arrival at Cairo Airport for a limited number of citizens such as: American, Australian, NZ, EU, Canadian, EU Singaporean and Japanese citizens. You are responsible for having your passport in order valid at least for 6 month beyond the date of your arrival in Cairo. Our local rep. will meet you with a sign that carries your name, and will be waiting for you with the prepaid visa stamps to proceed to the passports control to stamp your passports and then you claim your luggage. After you clear the passport and customs formalities and exit the terminal, our local representative will escort you by private vehicle to the hotel. Welcome fruit basket & Egyptian pastry awaits you in your room with our compliments.
DAY 2 – CAIRO (BL)
We start with the best of Cairo: the Egyptian Museum including the Mummies room and King Tut's Golden Treasure room; the Royal Manial Palace of Egypt's last Crown Prince, Mohamed Ali; the Citadel of Saladin and its Alabaster Mosque. After lunch at a local resataurant (La Bodega, Abu El-Sid or similar), we wander through the alleys of Khan el-Khalili bazaar in search of souvenirs.
Complimentary Dinner is included at a local home
Meet the locals. You may wish to bring token gifts to exchange with the host family (T shirt, small souvenirs of your home town). This evening we'll venture where few ordinary visitors ever tread… right into the homes of some of the people of Cairo! You'll be invited to a family dinner, and while you enjoy wholesome home-cooked specialties, you'll learn about and appreciate the outlook, aspirations, and way of life of your hosts. Be assured, as curious as you may be about your new friends, they're sure to have questions about your own background. Once the ice is broken, you'll enjoy a lively evening, and find that you have more in common than you ever suspected. Of course, if you prefer, you may enjoy a quiet evening with your travel companions – just let us know your preferences.
Tours are always with a private chauffeur / private air-conditioned vehicle and private Egyptologist in Egypt, guide in Jordan.
DAY 3 – LUXOR (BLD)
After a very early breakfast, we board a short flight to Luxor. Upon arrival, we will proceed to cross to the west bank of the Nile. Today's tour includes:
Deir El Medinah is on Luxor's west bank where you get a totally different perspective on ancient Egyptian life at the ancient workers' settlement of Deir el-Medinah. While most of the imposing stone monuments and sites of Egypt honor the lives and after-lives of royalty, Deir el-Medinah gives us unique and surprising insights into the ordinary citizens who constructed and decorated the tombs.
Here we'll see the excavated homes shared by laborers with their domestic animals. These quarters were surprisingly large, with three good-sized rooms, courtyard, kitchen, and even storage cellars. While ancient Egypt might not have been a workers' paradise, we'll see that artisans and builders were highly regarded in their community. We are proud to be the only operator to offer regular visits to this singular ancient settlement in its tour and cruise programs.
Today's tour include as well a visit to the Valley of the Kings including Tut-Ank-Amon's tomb, temple of Queen Hatshepsut at Deir el Bahari, and Colossi of Memnon, returning to one of the deluxe hotels or Nile cruiser for lunch. Following lunch, we visit the great Temple of Luxor, and the gigantic Great Temple of Amon at Karnak, returning to Luxor Airport to board your flight back to Cairo & your hotel.
Tours are always with a private chauffeur / private air-conditioned vehicle and private Egyptologist in Egypt, guide in Jordan.

Tourist Attractions in Luxor, Egypt 2015. Video by World Travel Guides.
DAY 4 – CAIRO – Giza (cBL)
In the morning, we visit the majestic pyramids of Giza, the Valley Temple and the timeless Sphinx. Those who are fit and adventurous enough may wish to penetrate into the heart of the Great Pyramid, to the King's Chamber your ticket is included with our compliments (or the interior of Kephren Pyramid). Taking a camel ride (included) is entirely your own choice!
After lunch at the Mena House we drive to Dahshour, the newly-opened pyramid field south of Cairo. We visit several ancient structures, including the great pyramid built by Senfru, father of Cheops.
The "Discovery" of Dahshour: For almost half a century, the great field of huge pyramids near the desert village of Dahshour, 25 miles south of Cairo, has been off limits to the public. Confined within the perimeter of a military base were many pyramids, including the great 4500-year-old pyramid built by Senfru, father of Cheops. Senfru's pyramid, the largest in Egypt until his son built Giza's Great Pyramid, is rhomboidal in shape: it tapers more distinctly on its upper half. All the pyramids were coated in thick plaster at one time. Most have lost these protective, decorative sheaths, but Senfru's–miraculously–is still in place. Lunch is included at a local restaurant or at your hotel.
Tours are always with a private chauffeur / private air-conditioned vehicle and private Egyptologist in Egypt, local guide in Jordan.
DAY 5 – AMMAN -JORDAN (cB)
After breakfast, our local representative escorts you to the airport for your flight to Jordan (Air ticket included in our rate, in economy class with tax). Upon arrival in Jordanour local representative will pick you up from Queen Alia Airport, proceed to Amman for check-in and overnight at your hotel. Tours are always with a private chauffeur / private air-conditioned vehicle and private Egyptologist in Egypt, local guide in Jordan.
DAY 6 – PETRA (BL)
Mt. Nebo – Madaba – Jerash – Petra: We head south in our private air conditioned sedan. On to Mt. Nebo! Then we'll continue to Madaba and visit the site of the oldest map of the Holy Land, St. George's Cathedral, and Jerash, the best preserved Roman City of the East. On to Petra with lunch served (Included) enroute at a local restaurant. Reach Petra late afternoon, check-in and overnight at the hotel of your choice.
Sample Hotels: First Class Golden Tulip Kings Way Hotel (modest 4 stars), or the Petra Movenpick or Marriott hotel for Deluxe
DAY 7 – PETRA – Dead Sea (cBL)
A full day tour of Jordan's most famous site, the rose-red city of Petra. Venture through the Siq (the gorge between two towering mountains) until you reach the treasury which, like the most of the structures at Petra, is carved into the rose-red Nubian sandstone. In the afternoon, drive to the
Dead Sea – Deluxe: Kempinski Ishtar Hotel or Movenpick, for First Class: Dead Sea Spa Hotel or similar, for an overnight
DAY 8 – Departure – Amman Airport (B)
We escort you back to Queen Alia's Airport. Jordanian Departure tax is included in our rate. End of our service Bon Voyage.
RATES per person in USD
Deluxe
First Class
Triple
US$ 3290.
US$ 2780.
Double
US$ 3450.
US$ 2910.
Single
US$ 4620.
US$ 3830.
For Christmas, New Year's & Easter week, Please add %15 supplement.
Rate Includes:
Air fare between Cairo and Amman " Y" class, tax included.
Hotels accommodation with tax as per itinerary.
All transfers in Jordan and Egypt as per itinerary and always on a private basis.
Guided private sightseeing including all entrance fees.
Domestic air tickets within Egypt "Y" economy class with tax.
Pre set meals as listed including B = Breakfast, (or cB, Continental Breakfast), L = Lunch, D = Dinner. All as per itinerary.
In Jordan: For your convenience: Wi-Fi internet access and mineral water with soft drinks are available in Jordan on board of all the vehicle for our VIP guests.
Jordanian visa, issued upon arrival at Amman Airport. Visa rule is subject to change without notice.
| | | |
| --- | --- | --- |
| Hotels | Deluxe | First Class |
| Cairo | Grand Hyatt, City Stars, Sonesta, J. W. Marriott. Inter.Continental, Conrad or similar | Helnan Shepheards. Cataract Pyramids. Oases Pyramids or similar |
|  Luxor | Sheraton or Sonesta Luxor, Steinberger Luxor. or similar | Novotel |
| Petra | Movenpick, Marriott. Taybet Zaman, or similar | Golden Tulip King Way, Petra Forum |
Rate Does Not Includes:
Tips
Travel Insurance
International air fare from / to your home country