Ultimate Luxury On The Nile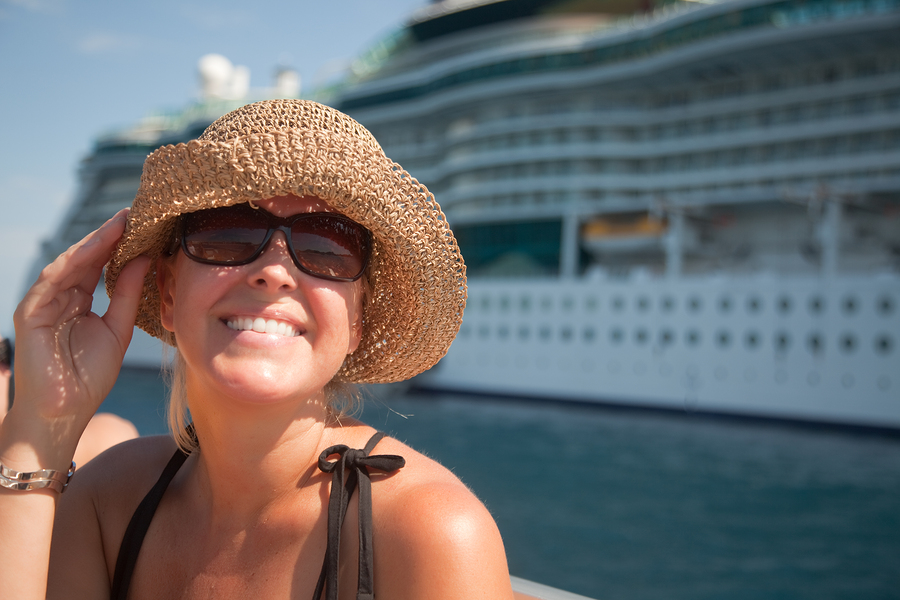 Imagine cruising the fabled Nile in ultimate luxury
Cruise Egypt's timeless Nile in luxury on board
Why book with Travel in Style?
Quite simply, when you book through Travel in Style, you get more.
You'll see and do more
In Aswan, only Travel in Style includes the Nubian Museum, as well as a complimentary camel caravan to a nearby Nubian village for tea with the locals—a treasured and unique experience.
You'll understand more
On Luxor's west bank, we visit the ancient workers' settlement of Deir el-Medinah for unique and surprising insights into the ordinary citizens who constructed and decorated the tombs.
You'll enjoy superior service . . .
Our local personnel are on hand in Luxor and Aswan to provide seamless, complimentary transfers between the airport or rail station and your Nile steamer, and to see to your individual requirements.
Only Travel in Style offers à la carte sit-down dinners three times weekly on the M/S Amarco (seatings according to the length of your cruise).
. . . with attention to details
Just one example: a large bottle of drinking water is delivered to each of our passenger every day.
. . . and superior amenities
You'll find a welcome fruit basket in your cabin, and complimentary bottled water with each meal.
Guests booking a junior or presidential suite on the M/S Amarco enjoy a complimentary 30-minute massage. (For stateroom guests, a special massage rate is available.)
You'll honeymoon in style
We arrange a free upgrade to a suite (subject to availability), a candlelit dinner in the privacy of your cabin, and a free massage when booking on the ultra deluxe M/S Amarco.
You'll book more easily
We're as near as a toll-free call or www.travelinstyle.com, with personalized service.
Take advantage of experience and the knowledge and contacts of real insiders . . . with Travel in Style.
---
Pourquoi réserver avec Travel in Style?
Tout simplement, quand vous faites vos réservations avec Travel in Style, vous recevrez plus.
Vous verrez et ferez plus
Dans l'Assouan, seulement Travel in Style inclut le Musée Nubien, de même qu'une caravane de chameaux (gracieusité de nous!) à un village Nubien proche pour prendre du thé avec les paysans-une expérience unique à se souvenir pour toujours.
Vous comprendrez plus
Sur la rive occidentale à Luxor, nous visitrons le village des ouvriers anciens de Deir el-Medinah pour apprécier des perspectives uniques et étonnants sur les citoyens ordinaires qui ont construit et décoré les tombeaux.
Vous apprécierez le service supérieur. . .
Notre personnel local est disponible à Luxor et l'Assouan pour fournir les transferts sans souci entre la gare ou l'aéroport et votre bateau-vapeur du Nil, ainsi qu'attendre à vos besoins individuels.
Seulement Travel in Style offre des dîners plein-service à la carte trois fois par semaine sur le bateau-vapeur M/S Amarco (offert selon la durée de votre croisière).
. . . Avec l'attention aux détails
Seulement un exemple: une grande bouteille d'eau potable est livrée à chaque passager tous les jours.
. . . Et les resources supérieurs
Vous trouverez un panier de fruit en arrivant dans votre cabine, et une bouteille d'eau avec chaque repas.
Les passagers dans une suite junior ou présidentielle sur le M/S Amarco auront le plaisir de recevoir la gracieuseté d'un massage de 30 minutes dans le seul spa sur le Nil. (Pour les passagers de cabines, un taux de massage spécial est disponible.)
Vous passerez une lune de miel de rêve
Nous arrangeons le logement dans à une suite (selon diponibilité), un dîner menu de chandelles dans l'intimité de votre cabine, et un massage gratuit sur le M/S Amarco de luxe extrême.
Vous réserverez plus aisément
Nous sommes disponibles avec un simple coup de fil sans frais ou au www.travelinstyle.com, avec service personnalisé.
Profitez de l'expérience, de la connaissance et des contacts de vrais initiés. . . avec Travel in Style.