An In-Depth 14-Day Tour of Egypt and the Nile Valley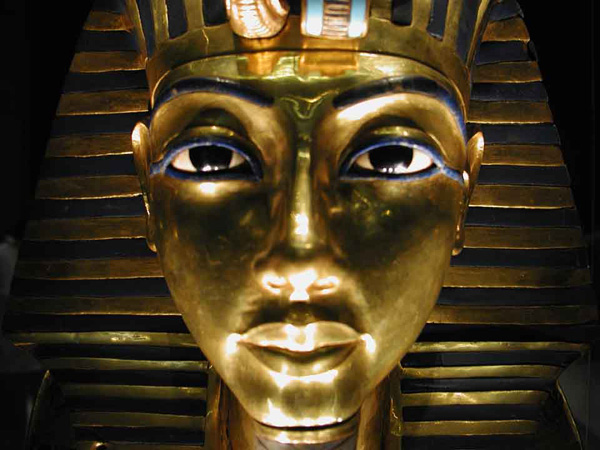 The Lair of Rameses: Tanis, modern San El Hagar, famed in the film Raiders of the Lost Ark as the resting place of the Ark of the Covenant, and the Suez Canal. Our deluxe tour of Cairo, the Nile and the Abu Simbel Temples gives you an in-depth look at the wonders of Egypt in 14 days at the best rates possible. Meet the local, enjoy a home hosted meal.
Tour
DAY 1 – CAIRO – Monday
On arrival, our local representative will greet you at the airport and whisk you to your hotel. Visa may be issued upon arrival at Cairo Airport.
VIP Meet & Greet Upon arrival at Cairo Airport?
Visa issued locally in Cairo (for a limited number of nationalities) no photos required. Our representative greets you at the airport and whisks you to your hotel. Visa will be issued upon arrival at Cairo Airport for a limited number of citizens such as: American, Australian, NZ, EU, Canadian, EU Singaporean and Japanese citizens. You are responsible for having your passport in order valid at least for 6 month beyond the date of your arrival in Cairo. Our local rep. will meet you with a sign that carries your name, and will be waiting for you with the prepaid visa stamps to proceed to the passports control to stamp your passports and then you claim your luggage. After you clear the passport and customs formalities and exit the terminal, our local representative will escort you by private vehicle to the hotel. Welcome fruit basket & Egyptian pastry awaits you in your room with our compliments.
Sample Deluxe Hotels: Ramses Hilton, Cairo Sheraton, Sonesta, Cairo Marriott, Cairo Conrad, Semiramis InterContinental Hotel or similar.
DAY 2 – CAIRO – Tuesday (BLD)
Today we see Cairo's major sights: the Egyptian Museum including the" Mummies room", King Tut's gold treasure room, Saladin's Citadel, Sultan Hassan Madrassa, the Alabaster Mosque,and the 12th Century Khan El Khalili Bazaar district including Muizz Ledeen Allah Street. Lunch is included at Naguib Mahfouz a true charming local restaurant. Dinner is included at La Bodega restaurant in Zamalek.
DAY 3 – CAIRO – Wednesday (BLD)
We tour Old Cairo: the Coptic museum, Church of Abu Sarga, and Ben Ezra Synagogue, where we will visit the spot at which, tradition says, Moses was found by the banks of the Nile. Afternoon tour of Abdeen Royal Palace Museum, El Darb El Ahmar and Hadaik El Azhar. Evening Whirling Dervishes performance at Wekalet El Ghouri. Lunch at Abu El-Sid restaurant, dinner at Zeitouna restaurant at the Four Seasons Hotel.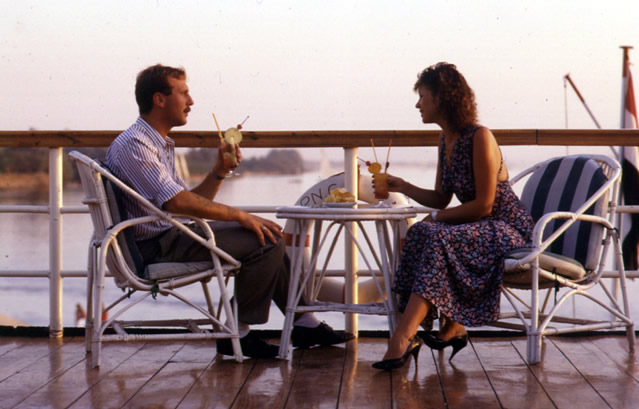 DAY 4 – CAIRO- Home Hosted Dinner – Thursday (B)
Morning tour of one of the gems of Cairo lay hidden for years behind locked gates in a nondescript neighborhood: the tomb and gardens of Khedive Tawfik.
The Khedive was the viceroy who administered Egypt for the Turkish sultan. It was Tawfik's father, Khedive Ismail, who saw to the construction of the Suez Canal. In the process, he mortgaged the nation, and threw Egypt into turmoil. Tawfik was installed in his father's place. But with foreign bankers pressing on one side, and resentful nationalist officers on the other, he was ineffectual. British troops moved into the Suez Canal area to protect their investment—and didn't leave until 1952, when the monarchy was given the boot.
Tawfik's mausoleum far outshines his rule. The original family burial area was enlarged in 1881 and decorated with a splendor not seen since the times of the Pharaohs. Columns with intricate Islamic-Mameluke decoration adorn the entrance, while parts of the gold-threaded woven cover of the holy Kabah of Mecca adorn the walls inside the doorways.
The tomb of Bambah Qadin, in white marble, is impressive, but that of Tawfik himself is stunning: constructed of ebony, with inlays of ivory, mother-of-pearl, and precious woods. Elsewhere are the tombs of other family members, including that of Price Muhammad Ali, who married a French actress. Even the family library is here.
With treasures like these, it's no wonder that the precincts were closed off from public view in uncertain times.
Even today, Tawfik's Tomb and Gardens are off the beaten track for most visitors, but at Travel in Style, we're proud to include this little-known treasure house of Egyptian history and art on our regular tours.
This afternoon Cairo is yours to explore (or to shop!) as you like, guidebook in hand; or ask about our optional tours.
Complimentary Dinner is included at a local home:
Meet the locals: This evening we'll venture where few ordinary visitors ever tread… right into the homes of some of the people of Cairo! You'll be invited to a family dinner, and while you enjoy wholesome home-cooked specialties, you'll learn about and appreciate the outlook, aspirations, and way of life of your hosts. Be assured, as curious as you may be about your new friends, they're sure to have questions about your own background. Once the ice is broken, you'll enjoy a lively evening, and find that you have more in common than you ever suspected. Of course, if you prefer, you may enjoy a quiet evening with your travel companions by letting us know your preferences. You may wish to bring token gifts to exchange with the host family (T shirt, small souvenirs of your home town).
DAY 5 – DAHSHOUR – Friday (BL)
A half-day tour takes us to Dahshour, the pyramid field south of Cairo: DAHSOUR – we'll motor to the edge of Cairo, to Dahshour, south of Cairo. We visit the great pyramid of Senfru, father of Cheops, and other structures.
The "Discovery" of Dahshour:
For almost half a century, the great field of huge pyramids near the desert village of Dahshour, 25 miles south of Cairo, has been off limits to the public. Confined within the perimeter of a military base were many pyramids, including the great 4500-year-old pyramid built by Senfru, father of Cheops. Senfru's pyramid, the largest in Egypt until his son built Giza's Great Pyramid, is rhomboidal in shape: it tapers more distinctly on its upper half. All the pyramids were coated in thick plaster at one time. Most have lost these protective, decorative sheaths, but Senfru's – miraculously – is still in place. Lunch is included at the Mena House.
DAY 6 – LUXOR – KARNAK- Board Your Nile Cruise – Saturday (BLD)
An early flight takes us to Luxor, where we settle in aboard our Nile cruiser. Following lunch aboard, we visit the great Temple of Luxor, and the gigantic Great Temple of Amon at Karnak, returning to our vessel in time for tea. In the evening, your guide will call on you for the Sound and Light show at Karnak.
DAY 7 – VALLEY OF THE KINGS – Sunday (BLD)
We tour the Valley of the Kings including Tut-Ank-Amon's tomb, temple of Queen Hatshepsut at Deir el Bahari, and Colossi of Memnon, returning to our Nile cruiser for lunch.
Today we tour as well: Madinet Habu, Closi of Memnon and the Ancient Workers Village at Deir El Medineh, the first known "Workers Village" these were the true creative heroes who built the temples & tombs for the mighty Pharaohs of the Nile Kingdom.
Deir El Medinah is on Luxor's west bank you get a totally different perspective on ancient Egyptian life, at the ancient workers' settlement of Deir el-Medinah. While most of the imposing stone monuments and sites of Egypt honor the lives and after-lives of royalty, Deir el-Medinah gives us unique and surprising insights into the ordinary citizens who constructed and decorated the tombs.
Here we'll see the excavated homes shared by laborers with their domestic animals. These quarters were surprisingly large, with three good-sized rooms, courtyard, kitchen, and even storage cellars. While ancient Egypt might not have been a workers' paradise, we'll see that artisans and builders were highly regarded in their community. We are proud to be the only operator to offer regular visits to this singular ancient settlement in its tour and cruise programs
In the evening your guide will call on you for a horse drawn carriage ride throughout Luxor souks and the waterfront.
DAY 8 – ESNA – EDFU – Monday (BLD)
We cruise to Esna during the night and pass through the locks. After breakfast, our guests will get to drive to Esna village by a Private air conditioned car/driver/guide Egyptologist for your tour today of Esna Temple. The temple was buried for centuries and discovered in the late 1930's and is dedicated to the ancient Egyptian god: Khnum. The temple was buried and covered with about ten meters of earth, with the village of Esna built on top. This protected the temple below the ground and it is partially excavated in order to avoid collapsing neighboring more contemporary building above ground (Esna town). The Temple is smack in the middle of the town square, you'll go thru a very lively tourist-oriented market, which fills a couple of streets leading inland from the corniche. The Temple was one of the stops among several pilgrimage points for the devout. Ritual: The Temple of Esna conveys a sense of the importance which the Ancient Egyptians placed upon their places of worship. All Egyptians who entered the confines of an Egyptian temple were required "to comply with the strict rules regarding ritual purity."[9] According to inscriptions carved on the walls of the Temple of Esna, those who entered this temple were expected to fastidiously cut their fingernails and toenails, remove other body hair, wash their hands with natron (a natural occurring salt), "be dressed in linen (they were forbidden from wearing wool), and not to have had sexual intercourse for several days."
We will tour Esna Temple while your cruise is going thru Esna Locks: Two barrage bridges straddle the Nile at this point: one built by the British in 1906, and the "Electricity Bridge" built in the 1990s.
Head back to your cruise and on to Edfu where we dock for the night. In the evening, we'll celebrate in Egyptian style, dressed in galabias, the flowing national costume. A galabya will be delivered to your cabin with our compliments.
Drive back to your cruise close to Edfu and board horse-drawn carriages to get to the fine Temple of Horus. In the evening, we have a jolly galabiyas party. A Galabya will be delivered to your cabin with our compliments.
DAY 9 – KOM OMBO – ASWAN – Tuesday (BLD)
We explore Kom Ombo's twin Temples of Haroeris, the sun god, and Sobek, the crocodile god, before cruising south to Aswan. After lunch aboard, we board a graceful felucca for a cruise among the Nile islands. Evening Philae Sound and Light show.
DAY 10 – ASWAN- Philae Temple – Isis All That Has Been – ABU SIMBEL – CAIRO – Wednesday (B)
The mighty Aswan dams and the Nubian Museum are our first goal this morning, followed by a trip by motor launch to the Philae temples (Lunch Box will be prepared by your chef including bottled water). The Island temple of Philae is dedicated to the Ancient Goddess ISIS.
The Mystery of Isis
Two millennia ago the Mediterranean world was enthralled by the mystery of Isis: "I, Isis, am all that has been, that is or shall be; no mortal man hath ever seen me unveiled."
Called Aset by the ancient Egyptians, the goddess was a Madonna in the Mediterranean tradition that stretches far, far back to the primitive Mother Goddess from Anatolia, home to some of the oldest human communities on earth.
Isis was the powerful and quick-witted protector of her son Horus, the Sun God. Ancient peoples throughout the Mediterranean regarded Isis and Horus as the perfect Madonna and Child. Another legend says she was also the mother of the fertility god Min who, judging from the depiction of him on temple walls, needed no help from Viagra!
Back on land, we head for the airport, and fly to Abu Simbel. This is a very full day, expect possible last minute changes and / or cancellation by Egyptair. This is very common in Egypt.
Abu Simbel may be the highlight of your Egyptian adventure. Upon arrival in Abu Simbel, you will find your private air-conditioned vehicle, private chauffeur and private guide waiting for you.
In the larger Ramses the Great temple, colossal figures of Ramses are seated with the gods and attended by his queen and daughters. The smaller temple is dedicated to Queen Nefertari, who appears as Hathor, the goddess of love, joy and fertility, symbolized by the benevolent cow. We explore these fine temple, admiring their ancient aura and artistry, then we head back to Abu Simbel Airport, fly back to Aswan and connect to your flight back to Cairo and overnight.
DAY 11 – Giza, Memphis, Sakkara – Thursday (BL)
In the morning, we visit the majestic pyramids of Giza, Cheops Royal Barge Museum and the timeless Sphinx. The afternoon is for Memphis and Sakkara, including the Step Pyramid of Zoser the Serapeum, Imhotep small yet charming museum and Nobles tombs/Mastabas. Lunch is included at a charming local restaurant. In the evening, we return to the Pyramids for an awe-inspiring sound-and-light show.
DAY 12 – CAIRO – Friday – The Culture of Cairo (BLD)
Today we'll explore deep into the heart of Cairo, and get to know its daily rhythms, its spirituality, its history, and its modern diversions. We'll start early, with a visit to a local market, with an immense variety of seasonal fruits and vegetables on offer, both familiar and exotic.
You'll see that shopping in Cairo goes far beyond a supermarket experience. Be prepared for whispers, gestures, shouting, and controlled chaos. It's all part of the bargaining process, engaged in by women in traditional modest garb as well as others in Western dress.
Then it's on to the Museum of Islamic Art, with its tapestries, textiles, swords and other objects exemplifying one of the world's great decorative traditions. We'll continue to the Gayer-Anderson House, a serene and classic domestic oasis, right down to its central fountain and exquisite furnishings. Our visit is also a journey into a vanished way of life—the residence is actually two traditional medieval Cairo houses restored by an English physician to a former king. We'll stop for lunch at a restaurant where Cairenes go, then visit the Bab an-Nasr, the Gate of Victory in Cairo's old walls. You'll even see graffiti that survives from soldiers of Napoleon and of the British Empire, among the many who passed this way. Dinner is included on board a Dinner Cruise.
DAY 13 – Tanis – Suez Canal – Sunday or Tuesday – Saturday – (B. Lunch Box)
Breakfast is included at the hotel, lunch box will be prepared by your chef with bottled water.
To the Lair of Rameses and the Suez Canal
Venture where few visitors have gone before, away from trafficked pathways and neatly packaged tours, to the legendary capital of Rameses II, the Great. So unusual is this full-day adventure, and so select are the people who take it, that special permits are required from the Egyptian Department of Antiquities. And if this opportunity is not enough to whet your appetite, we'll round out a spectacular day with a journey forward through the centuries, to the modern wonder of the Suez Canal.
Arrange your wake-up call… we'll be heading out from Cairo at 6 a.m. on our day of discovery. We'll make our way through busy streets, and beyond, to the fertile farmlands of the Nile Delta, seemingly unchanged since the time of the pharaohs, watered by a web of canals running from the life-giving Nile, worked by villagers with hand tools and the aid of camels and donkeys. We'll pass through Zagazig, a bustling cotton and grain farming center, and stop at nearby Bubastis, capital of the 22nd and 23rd dynasties. Here, the cat was more than a king, it was honored as a goddess, and sacred cats were buried in chambers that lie behind an Old Kingdom Chapel. Parts of temples erected by Osorkon II and Nectanebo II also remain.
But this is only a prologue. We'll continue to Tanis – modern San El Hagar – famed in the film Raiders of the Lost Ark as the resting place of the Ark of the Covenant. Tanis was the capital of Smendes, founder of the 21st Dynasty, a grand center whose rich remains include the main temple of Amun, and a royal Necropolis with the only Pharaonic burials never touched by ancient tomb raiders. There are even artificial lakes contained by limestone blocks.
So grand was Tanis that many believe that it was the capital of Rameses the Great. Among the layers of cities and palaces might lie the site of the Pharaoh's court that was built by the labor of the ancient Hebrews. before Moses led them out of Egypt.
Tanis is a restricted site because of its ongoing excavations and its intact burial chambers that are still yielding treasures and understanding of the ancients. It will be your privilege to make your own discoveries as one of the few to tread these stones. Because our path is away from the usual routes of visitors, we will travel with provisions, including a box lunch, and of course, bottled water.
After our discovery of Tanis, we'll journey northeastward through the delta and across the centuries to a wonder of the modern world. The Suez Canal opened in 1869 to international celebration that included the commissioning of the opera Aida, after ten years of excavation that employed more than a million laborers. The canal was the technological feat of its day, connecting the Mediterranean Sea with the Red Sea, cutting trade routes to the East in half, and changing the course of history. Even today it is the mainstay of Egypt's economy, its neutrality guaranteed by treaty.
We'll visit Ismailia, where the historic Canal headquarters are located. We'll soak up the atmosphere of worldwide commerce passing through this sash of the sea, and conjure up the international intrigues of bygone days, as we take a break for tea and sandwiches at a local establishment. If time permits, we'll see the fortifications of the Bar Lev line, held by Israel after the Six Day War of 1967, and demolished by water cannon in 1973 in a surprise Egyptian attack.
After a day of encounters with ancient and modern history, we'll continue on our way back to Cairo.
DAY 14 – DEPARTURE – Sunday (B)
Our local rep. escorts you to the airport for your flight home. Bon Voyage!
RATES per person in US$:

Deluxe-A
Intercontinental Hotel
or similar

Deluxe-B
Hilton
or similar

First Class
Hotels
Oases or similar

Triple

US$ 4495.

US$ 4290.

US$ 3930.

Double

US$ 4589.

US$ 4350.

US$ 4086.

Single

US$ 5915.

US$ 5619.

US$ 5210.
YOUR TOUR INCLUDES:
Egyptian domestic airfares as described in the itinerary in economy class.
All airport transfers and taxes in Egypt.
Hotel accommodations (including taxes).
Set-menu (table d'hote) meals as indicated in the itinerary above.
A Nile cruise with all shore excursions and meals.
Guided sightseeing by air-conditioned motor coach, including all admissions fees. In Abu Simbel your tour is on a private basis (private air-conditioned vehicle, private chauffeur and private guide)
Complimentary welcome drink upon arrival on board the Nile Cruise.
Complimentary welcome fruit basket on board the Nile Cruise.
Large bottle of water (per person) delivered to you cabin daily while you are on board the Nile Cruise.
Tea or coffee and bottled water with each / every meal while you are on board the Nile Cruise.
VIP Meet & Greet At Cairo Airport
Our representative greets you at the airport and whisks you to your hotel. Visa will be issued upon arrival at Cairo Airport (photos are not required).
Egyptian Visa will be issued for a limited number of citizens such as: American, Australian, NZ, EU, Canadian, EU Singaporean and Japanese citizens,You are responsible for having your passport in order valid at least for 6 month beyond the date of your arrival in Cairo. Our local rep. meets with a sign that carries your name, and will be waiting for you with the prepaid visa stamps to proceed to the passports control to stamp your passports, then you claim your luggage, after you clear the passport and customs formalities and exiting the terminal, our local representative will escort you (private vehicle) to the hotel. Welcome fruit basket & Egyptian pastry awaits you in your room in Cairo upon arrival with our compliments.
Not included:
Expenses of personal nature, such as phone calls, laundry, beverages, etc
Travel Insurance.
Air fare from/to your home country
Tips