Vacation and Tour programs in Egypt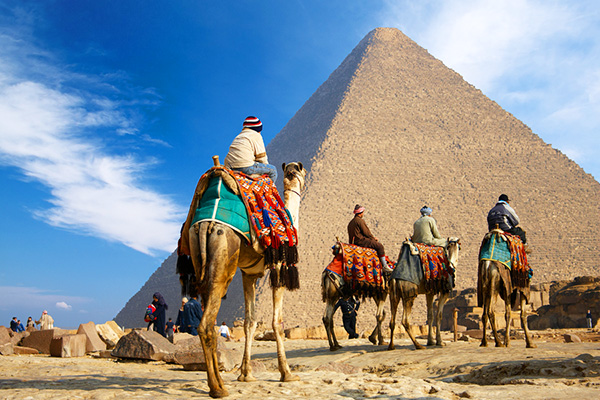 Come with us to explore where Pharaohs Akhenaton and Queen Nefertiti worshipped the Sun. They built great temples and pyramids along its banks, and cruised its placid waters in graceful gilded boats.
To European explorers the Nile was the river-road to adventure. They sailed from Alexandria and Cairo on swift white-sailed feluccas, penetrating deep into the heart of Africa.
In that same spirit of discovery, our tours and cruises range from quick stopovers in Cairo through five-day Nile voyages to a 14-day adventure which shows you all of Egypt's important sights. Some of our most popular Egyptian adventures are described in this section. Come with us for the greatest adventure tours of Egypt and North Africa!
Tour Index